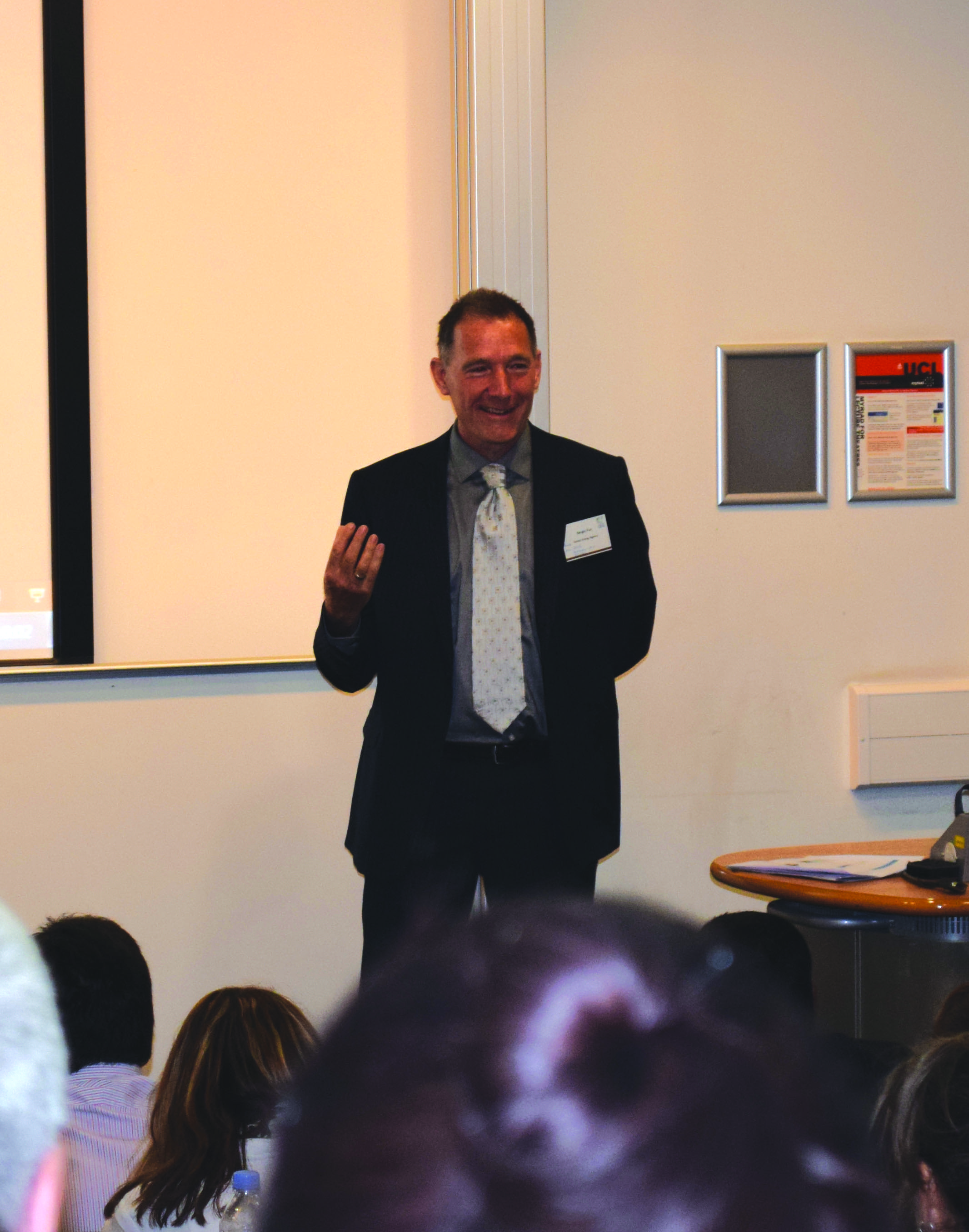 Award winner Sergio Fox
There was a full house at the two-day CIBSE Technical Symposium hosted by UCL last month.
The event brought together 200 attendees for a programme, featuring more than 50 debates, presentations and poster sessions.
Sergio Fox, from Architecture without Engineers, who introduced the symposium theme of 'simple buildings, better buildings' with a study on Danish buildings, won the award for most effective delivery of material.
And the accolade for the most significant contribution went jointly to Michael Lim, from Aecom, and Steve Harper, from Galliard Homes, for their paper on the Seager Distillery case study.
CIBSE vice-president Tadj Oreszczyn spoke of the challenges facing building services engineers over the next 50 years and highlighted the importance of attempting to make buildings zero carbon to help tackle the challenges caused by rising global temperatures.
He described how new greenhouse gas emissions targets – including those expected to be agreed in UN climate change talks in December – made 2015 a critical year for setting the trajectory for the remainder of the century.
Next year's symposium will be held at Heriot-Watt University, in Edinburgh.
Selected papers can be download at www.cibse.org/symposium