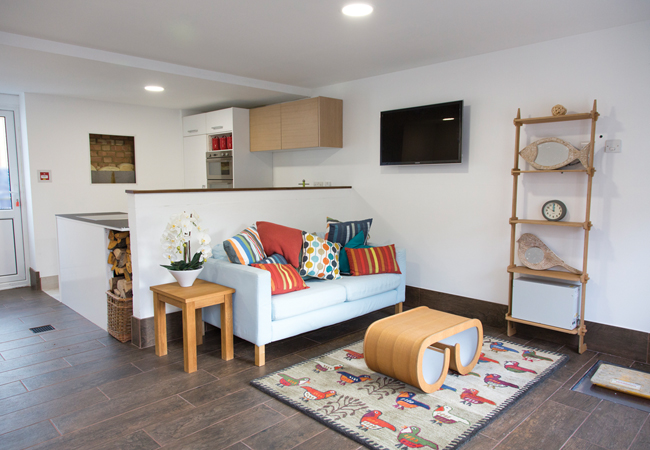 The prototype is at BRE's Garston site
BRE has launched a flood-resilient prototype property to show the most effective ways to protect homes against flood damage.
The solutions include: flood-resistant doors and windows; water-resilient walls and insulation; moveable kitchen units; floor and wall membranes that channel water towards drains; automatic sump pump that stops water rising through the floor and disperses it quickly; and one-way valves on toilets and sinks to prevent flooding via sewers.
Different types of water-resilient insulation have been used, including injected cavity wall insulation, thermal board and polyurethane spray foam. Other practical issues addressed include improving floor insulation, electric sockets and home-appliance location.