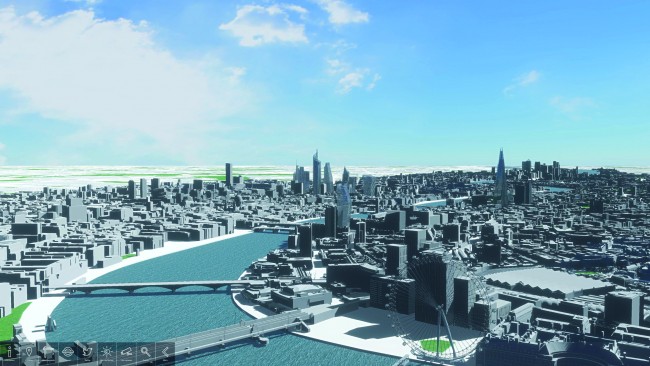 The first fully interactive 3D digital model of London was unveiled at the property show MIPIM UK, at London Olympia.
VUCITY – a gesture-controlled, 5m x 3m interactive map of the city – is a joint venture between digital communications agency Wagstaffs and 3D modellers Vertex Modelling.
It visualises nearly 100km2 of London in 3D, and offers planners, architects and councils a level of future-proofing in property and land development. Users can overlay and review existing, consented and proposed developments. They can also overlay sunlight paths, plus protected viewing corridors via the government's London View Management Framework.
VUCITY includes real-time transport overlays and TFL cameras, while data overlays include demographics, traffic and pedestrian modelling. For details, visit www.vucity.co.uk
See 'Walking among giants' in the February 2015 CIBSE Journal.