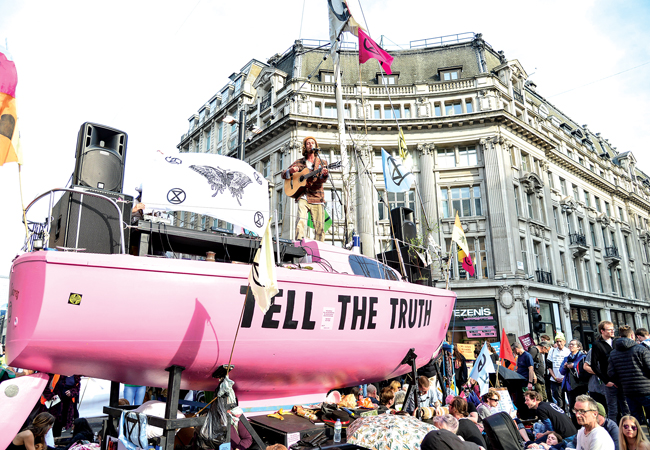 Credit: Alamy Stock – Claire Doherty
Climate protesters gathered around a boat at Oxford Circus, London, during a coordinated protest by the Extinction Rebellion group last month.
Organisers said protests had been held in more than 80 cities across 33 countries. In central London, more than 1,000 climate-change activists were arrested since the protests began on 15 April.
Extinction Rebellion is demanding that the UK government 'tell the truth about climate change', reduce carbon emissions to zero by 2025, and create a citizens' assembly to oversee progress.