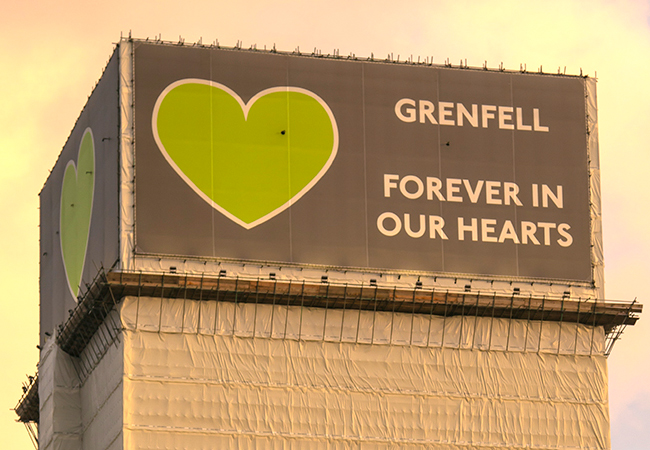 Credit: iStock – Luan Mazieri
The companies and organisations whose actions contributed to the Grenfell Tower fire have been accused of 'casuistry' by the chief lawyer for the inquiry into the disaster, who said the 72 resulting deaths were all 'avoidable'. 
In his concluding comments at the closing session of the inquiry, which began more than four years ago, in May 2018, Richard Millett KC highlighted an admission by Celotex that it had added a layer of magnesium oxide to its RS5000 insulation when it was tested at the BRE. 
However, the manufacturer concealed the addition of this layer in its marketing leaflets and blamed the designers, who specified the materials at Grenfell Tower, for not reading them fully to ensure it matched the system that passed the BRE test. 
'This kind of casuistry… is not helpful to you in working out who is to blame,' he said, adding that an 'enduring mark' of the inquiry had been attempts by those involved in the tower's botched refurbishment to 'exculpate themselves and to pin the blame on others.
'There was nothing unknown or not reasonably knowable which caused or contributed to the fire and its consequences. On the contrary, each and every one of the risks which eventuated at Grenfell Tower on that night were well known by many and ought to have been known by all who had any part to play.
'Each and every one of the deaths that occurred in Grenfell Tower on 14 June 2017 was avoidable.'
Millett displayed a web diagram on screens in the inquiry room showing the occasions when companies, professionals and public authorities involved in cladding the council block had blamed one other.