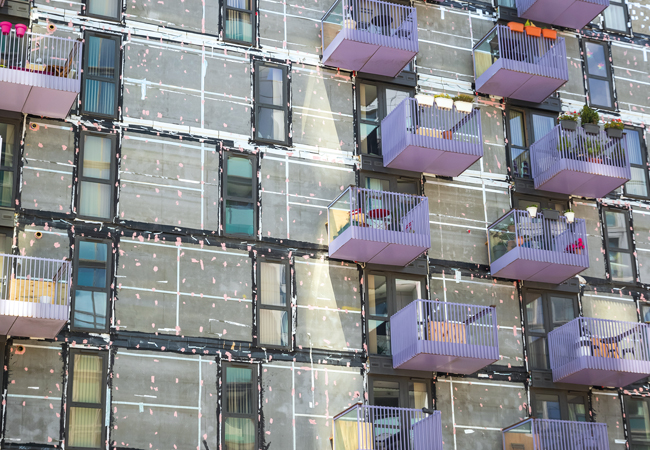 All construction products should meet certain performance requirements, according to a review co-authored by ex-government construction adviser Paul Morrell.
Testing for a safer future: Independent review of the Construction Product Testing Regime, published last month, was commissioned two years ago as part of the government's response to the industry failings exposed by the Grenfell Tower disaster. 
Produced by a panel led by Morrell and leading barrister Anneliese Day KC, the report makes wide-ranging recommendations. 
The 'most obvious gap' in the current regime, it says, is that the Construction Products Regulations only cover those for which there is a designated standard. This accounts for only about one-third of all construction products in manufacture, leaving 20-30,000 unregulated.
According to the report, the whole system for setting standards, conformity assessment and oversight is 'overloaded and slow', and enforcement 'almost totally non-existent'.
While there can be 'no argument' with the principle of a general safety requirement for construction products, it highlights concerns that this could be 'potentially open-ended', and lead to extended and expensive disputes, while posing 'consequent difficulty' for manufacturers knowing how they can 'legitimately protect themselves against equally open-ended allegation'. 
The review recommends further consideration be given to extending the requirement for a Declaration of Performance to all construction products, subject to consultation on the effectiveness of such a requirement in balancing benefits and burdens.
The report concludes that manufacturers should develop products that do the job expected of them and market them honestly, making no false claims. It also says designers should choose products that are fit for purpose and design them into the works so this performance can be achieved. 
In a written statement commending the report to parliament, Michael Gove, Secretary of State for Levelling Up, Housing and Communities, said the government recognised historic failings in the system by which construction products are tested, assured and made available for sale.