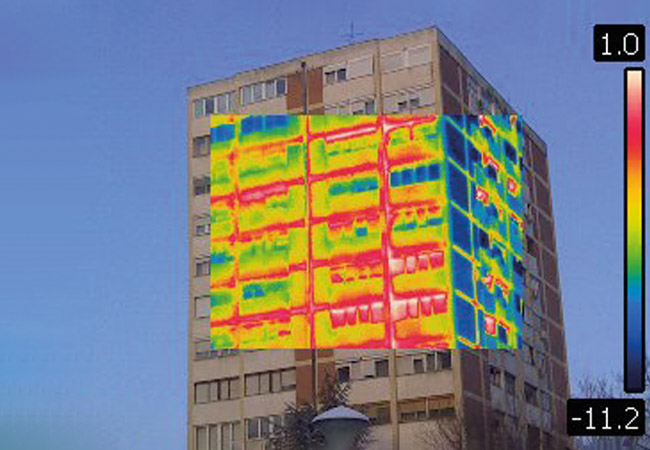 Credit: iStock.com – Marccophoto
A near absence of measures to tackle energy efficiency in the government's energy security strategy has been slammed as a 'missed opportunity'.
The British Energy Security Strategy, which was published on 7 April, contains a pledge of up to £30m of funding to support a competition to encourage UK heat pump manufacturing.
However, the 12-page strategy – which has been drawn up in response to concerns about the UK's energy security in the wake of Russia's invasion of Ukraine – contains no other fresh moves on reducing demand, and is focused almost entirely on steps to boost low carbon power supply. These include a target to roll out eight new nuclear power stations, with a total generation capacity of
24GW, by 2050.
The strategy also increases existing 2030 targets for offshore wind and green hydrogen. The offshore wind target for the end of this decade has been increased from 30GW to 40GW, while the target for hydrogen production has been doubled to 10GW, 'at least' half of which must be 'green'.
Sir John Armitt, chair of the National Infrastructure Commission, said improved energy efficiency offered some of the 'quickest wins' in terms of cutting overall demand. 'The potential benefits are now
bigger than ever, and we again call on government to set out a costed, long-term plan for meeting its own targets, and help households make the right choices for their pocket and the planet.'
Housing retrofit specialists Energiesprong UK expressed 'disappointment' that the strategy contains 'nowhere near enough focus on the role of reducing our energy demand and no clear plan for mass retrofit of our homes'.
'This is a mistake – and a missed opportunity. It is not in line with the government's net zero ambitions, nor conducive to supporting the millions of UK families in the throes of devastating fuel poverty,' the company said.