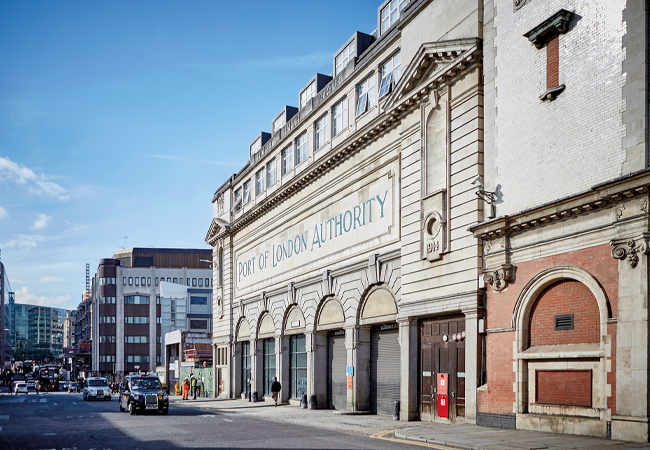 The Citigen district energy network in the City of London
The government has announced moves to stimulate the market for heat pumps, and kick-start the development of heat network zones, in its wide-ranging Energy Security Bill.
The bill, the first piece of energy-related legislation to be tabled by the government in a decade, was introduced on 6 July and received its second reading in the House of Lords on 19 July . It takes forward a series of measures proposed in last year's energy white paper and the subsequent British Energy Security Strategy.
The legislation seeks to stimulate the roll out of heat pumps by helping to establish a 'market-based mechanism' for the low carbon heating devices. Based on the mandates used to stimulate the electric vehicle market in other countries, the mechanism would oblige boiler manufacturers and suppliers to ensure they install a certain number of heat pumps. This figure, which would be related to their output of boilers, could then rise over time.
The bill also features provisions to help meet the government's target of nearly one-fifth of homes being connected to a heat network by 2050. These include enabling the establishment of heat network zones in England.
To safeguard households on heat networks, the bill gives Ofgem new powers as the regulator for heat networks across Britain.
The legislation would also give the UK government the powers to make amendments to the EU-derived Energy Performance of Buildings regime.
Other measures in the bill
Stimulating the carbon capture and storage (CCS) and hydrogen sectors by introducing business models
Facilitating deployment of electricity storage by classifying it as a distinct subset of electricity generation
Enabling the delivery of a large village hydrogen heating trial by 2025
Enabling larger energy suppliers to buy out smaller competitors' obligations under the Energy Company Obligation