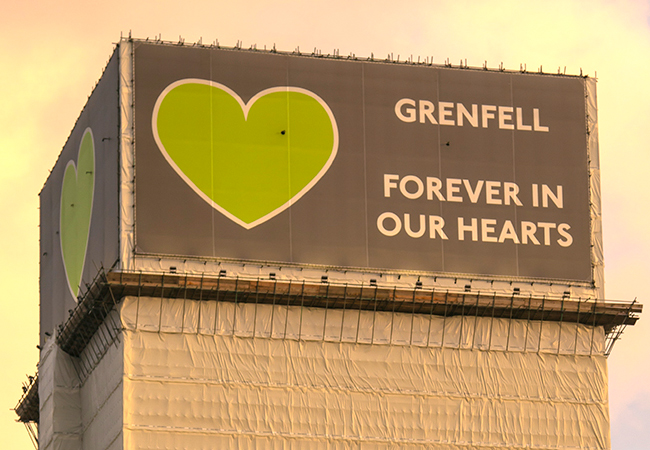 Credit: iStock – Luan Mazieri
The Grenfell Tower public inquiry has heard that disabled residents living in the 24-storey building who could not use the stairs had no escape route with disabled access in the fire when the lifts were out of action.
The inquiry heard from disabled residents that they had not been given instructions about what to do in the event of a fire.
Lawyers for residents have called the fire in June 2017 'a landmark act of discrimination' against disabled people.
Current statutory guidance in England (Approved Document B, 2019 edition incorporating 2020 amendments) is that designs should enable all persons to 'escape to a place of safety without external assistance' and should 'take account of the needs of everyone who may access the building'.
There is long-standing UK guidance on the design and management of lifts for the evacuation of persons with disability and persons requiring assistance. The guidance covers building design measures to protect lifts and refuges, and the features of evacuation lifts. Such evacuation lifts are intended to be controlled by trained and authorised lift drivers.
There have been calls for specially designed and protected automatic evacuation lifts to allow self evacuation by those needing lifts to escape. However, there is currently no guidance for the specification of self-evacuation or 'automatic' evacuation lifts for lift providers to follow.
The regulatory framework for fire safety is currently undergoing a process of unprecedented scrutiny and change, which some in the industry say should be an opportunity to make design for building fire safety more inclusive.