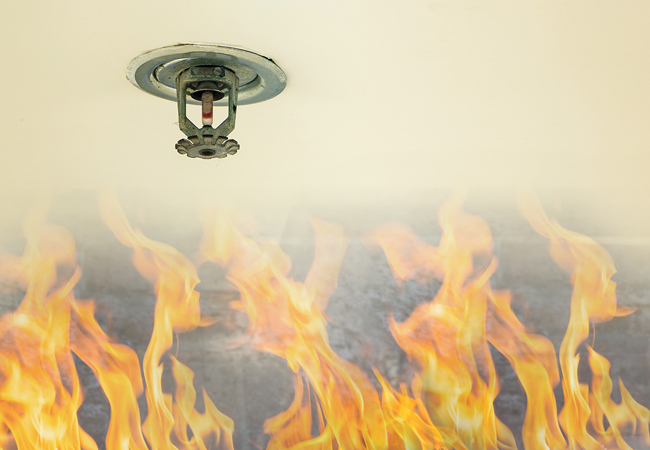 The LFB carried out spot checks on 15 new or refurbished blocks and found that just two had sprinklers fitted. It wants Part B of the Building Regulations to include sprinklers as a mandatory measure in all 'purpose-built blocks of flats' or in all blocks more than six storeys high 'at the very least'. It also advises their use in all buildings housing 'vulnerable residents', including care homes and sheltered accommodation, and wants sprinklers to be retrofitted in older residential blocks.
'To ignore brigade fire-safety advice is reckless and the government needs to act now,' said LFB Commissioner Dany Cotton, who added that the LFB's spot checks had proved that the construction industry was not able to self-regulate. 'Although we are telling people that sprinklers will save lives, we can't force developers to fit them.'
The regulations already state that sprinklers should be installed in new tower blocks above 30m, but Simon Rooks, of the British Automatic Fire Sprinkler Association, believes their use should not depend on building height or whether a building is old or new. 'We urgently need a solution that ensures sprinkler systems become an integral component in fire safety systems across the country,' he said.