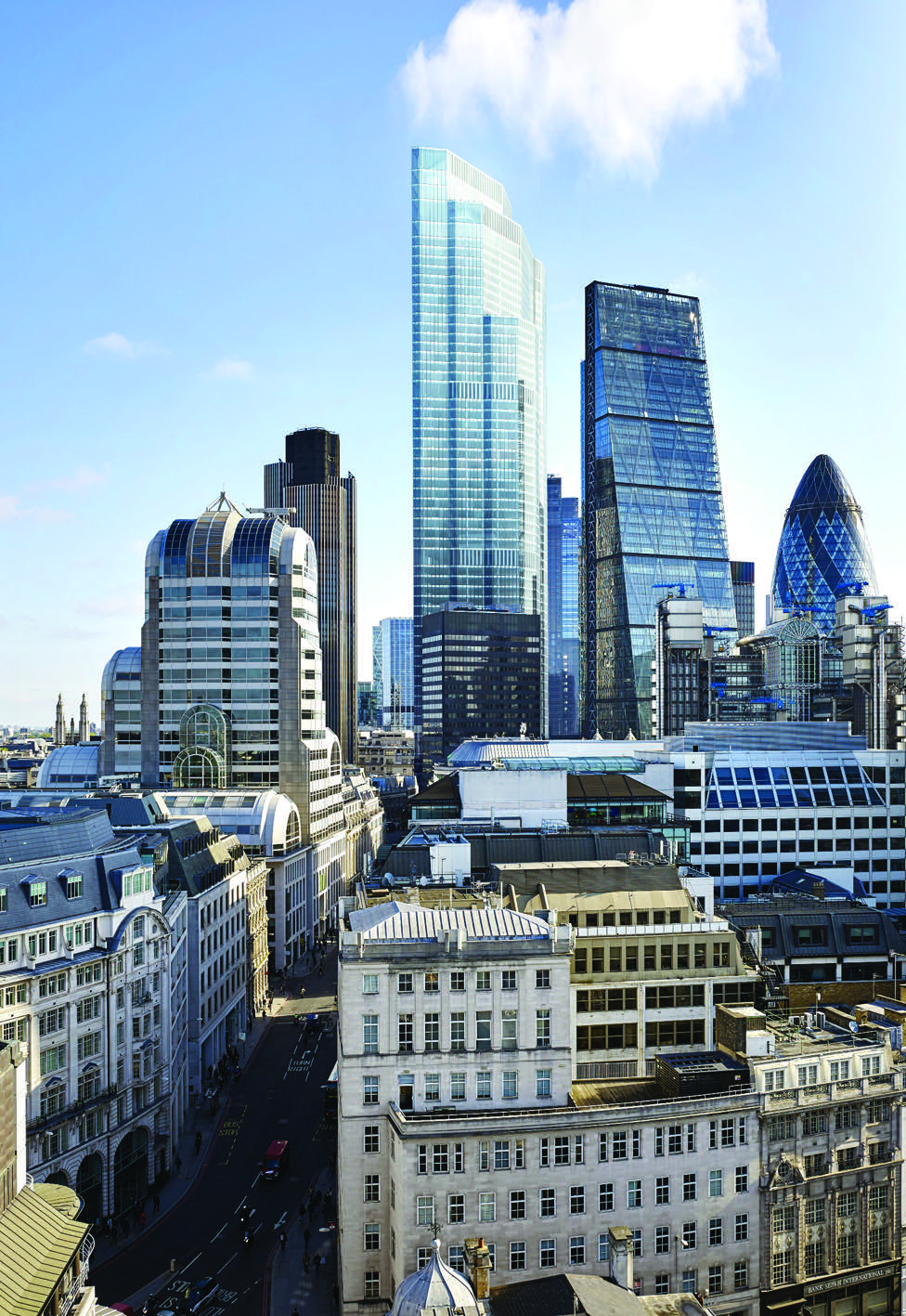 Designs for the proposed tower at 22 Bishopsgate in the City of London have been released by developer Lipton Rogers and architect PLP, ahead of the submission of a new planning application later this summer.
The skyscraper will replace the Pinnacle scheme, which was ditched in 2012. The new proposals are for a 278m building, rising to 62 storeys, 10m lower than previously approved. WSP are the building services engineers.
It will provide more than 1.4 million ft2 of net internal area, with the floor plates shaped to reduce the mass of the building. At the top of the building will be a free public viewing gallery and a two-storey public restaurant and bar.
Plans for the 'integrated vertical city' – accommodating more than 12,000 people – include spaces for meeting and collaboration, a range of cafés, food outlets and a conference centre, plus a medical centre, library, wellness suite and sports facilities. 
It will be the first building in London to adopt the Delos WELL Building Standard – the world's first to focus exclusively on human health and wellness.
The building also aims to achieve BREEAM Excellent certification and a 25% carbon saving compared with the previously submitted scheme.
Commenting on the impact of the building, architect Julie Futcher said: 'The height and form of the tower ensures that the shadow will pass quickly over the underlying setting, minimising its impact. But the building sits awkwardly with its neighbours, creating a dark void at its base.'
She added that the form of the eastern cluster as a whole raises interesting questions about the collective impact of tall buildings on their immediate environment.