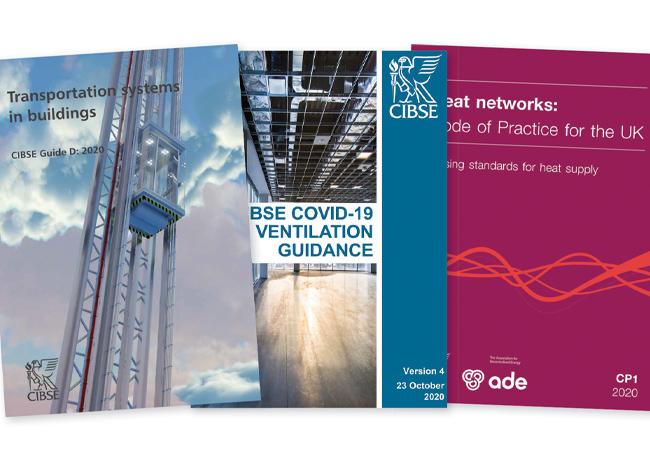 CIBSE President Stuart MacPherson says awards recognise those who tirelessly update Covid guidance
The authors of the Institution's Emerging from lockdown series have received the President's Commendation at the CIBSE Building Performance Awards 2021.
A special case was made for this year's awards to recognise the authors who wrote and updated the series, including Safely reoccupying buildings; Recommissioning of lifts and escalators post-lockdown; Ventilation guidance; and Occupancy and use of lifts. 
CIBSE President Stuart MacPherson said the award recognised those who 'worked tirelessly to update the guidance to reflect current research, public health information and, subsequently, to adapt to changes in Covid-19 restrictions'.
The guidance, which has been downloaded 65,000 times, is updated as new research and information becomes available. 
The authors recognised are:
George Adams
Dr Gina Barney
Professor Clive Beggs
Dave Cooper
Dr Hywel Davies
Professor Tony Day
Dr Shaun Fitzgerald
Dr Abigail Hathway
Dr Chris Iddon
Nick Mead
Francis Mills
Professor Catherine Noakes
David Stevens