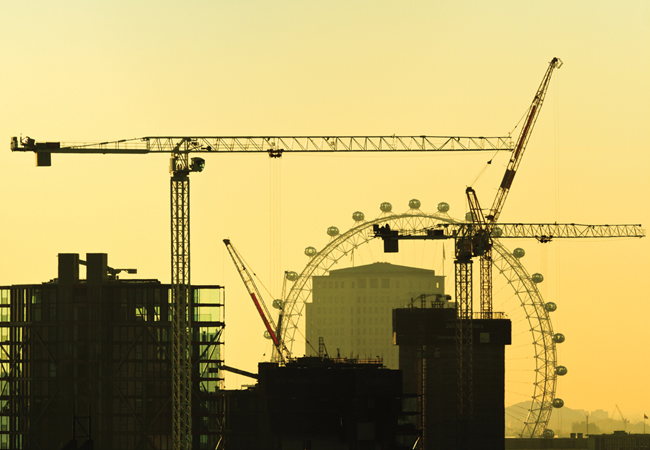 Contractors are faced by high labour costs in the capital. Credit: ZRyzner/Shutterstock
Construction costs in London rose by 10% last year because of skills shortages, which have also been blamed for contractors turning down opportunities to bid for projects.
A survey carried out by the engineering consultancy Aecom showed that labour costs in the capital are the main reason quoted by firms for declining invitations to bid. Some contractors are turning down 75% of new business opportunities as a direct result of rising wages among specialist workers.
Aecom's director of cost management, Brian Smith, said 'risk appetite' among contractors was low and their 'desire for certainty' was prompting them to take on projects at smaller margins, with guaranteed return.
'The industry is taking a far more strategic approach, targeting schemes that will deliver planned margins,' added Smith. 'Other considerations increasingly include the reputation of the developer, or whether there is any successful prior relationship, as well as the visibility of reliable funding.'
As a result, developers should consider how to 'position their projects to best possible effect to attract and secure interest from the best-qualified contractors', Smith added.
Aecom said costs were expected to rise by a further 7% this year and by 5.5% in 2017.