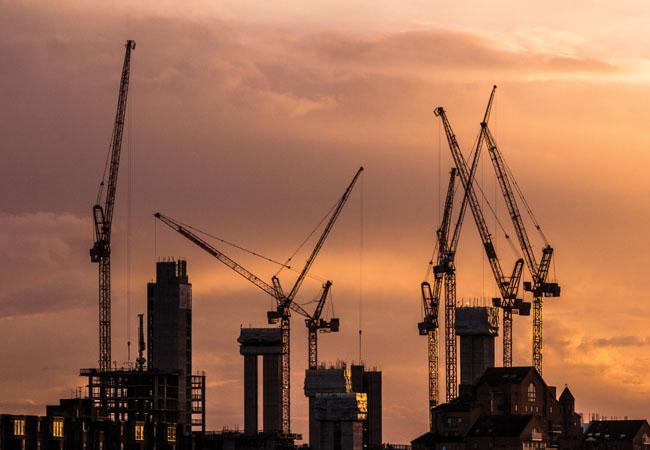 Credit: istock coldsnowstorm
Monthly construction output shrunk in June, the first fall the sector has suffered since last October, according to new official figures.
The Office for National Statistics' (ONS) most recent construction monthly data, released on 12 August, shows that the volume of the industry's output decreased by 1.4% in June.
This marked the first fall since October 2021 and follows seven consecutive months of growth. The figures show falls in both new work (2.0%) and repair and maintenance (0.2%).
The main sectoral contributors to the June 2022 decrease were private new housing and commercial work, which saw drops of 6.1% and 4.5%, respectively.
The ONS said that June's figures had been affected by the Diamond Jubilee weekend. The release of the latest output figures follow the publication in July of a new survey showing Insulating homes must be priority, says Labour that nearly half of small builders have seen their profit margins hit over the last quarter.
The most recent State of Trade Survey from the Federation of Master Builders (FMB) shows 49% of small builders have seen a negative impact on profit margins owing to the current economic climate.
Nearly all (98%) builders say they have experienced material cost increases, with 81% passing these on to customers. Further increases in material costs are expected by 95% of respondents in the third quarter of this year.
Meanwhile 71% of builders have had to delay jobs because of a lack of materials and 61% are putting off work because of a shortage of skilled tradespeople.
Brian Berry, chief executive of the FMB, said the survey made for grim reading.
'The industry appears to be at a turning point, and without any movement from a government stuck in paralysis, things will only get worse,' he said.