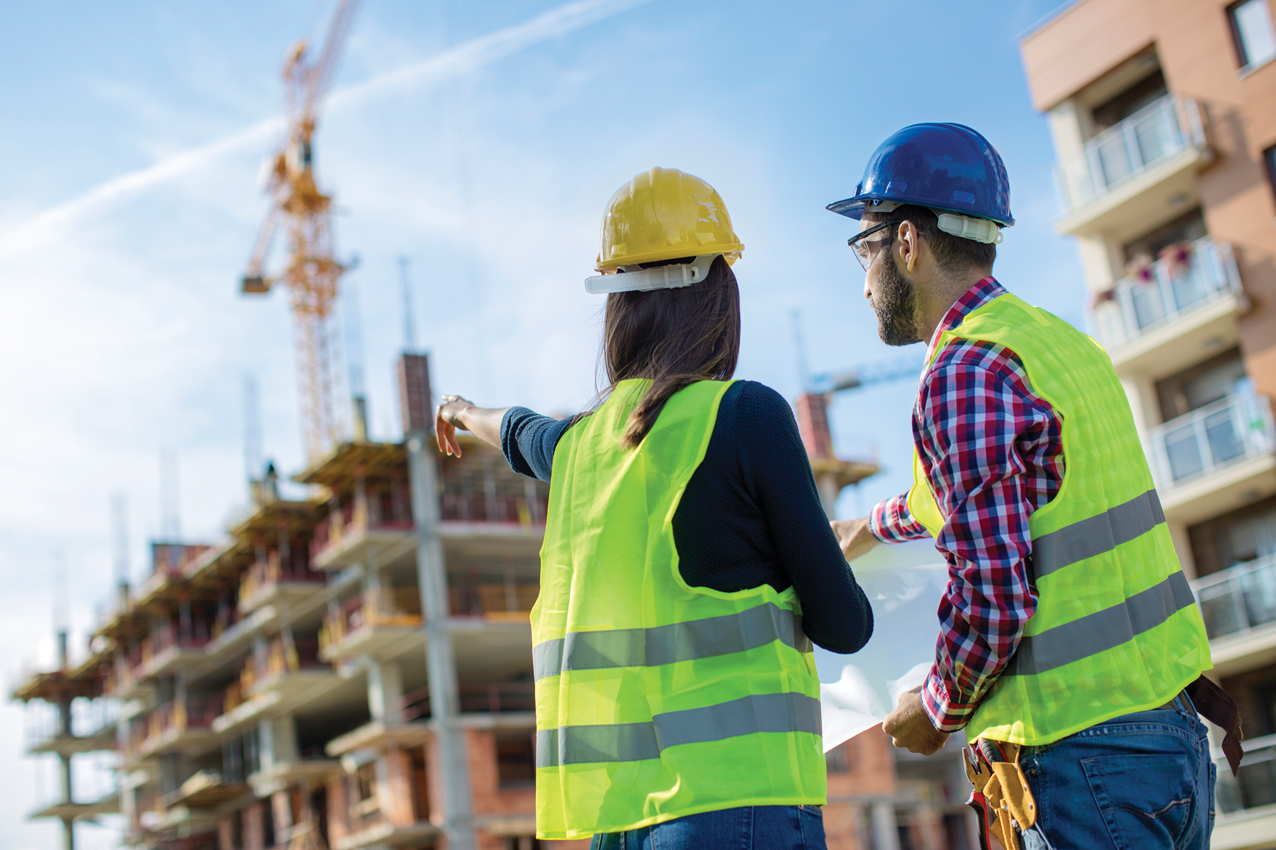 Credit: iStock – Milanvirijevic
Construction output shrunk in July for the second month in a row, according to two of the most closely watched benchmarks of activity in the sector. 
According to the Office for National Statistics' (ONS's) latest monthly construction industry update, published on 12 September, the sector's output decreased 0.8% by volume terms in July 2022.
Following the 1.4% decrease in June, this marked the second consecutive fall in monthly construction output after seven consecutive months of growth.
July's fall in construction output stemmed solely from a decrease in repair and maintenance (2.6%), as new work increased slightly, by 0.3%, during the month. 
At a sector level, the main contributors to the decrease in July 2022 were new public housing work, and public and private housing repair and maintenance, which decreased 13.1%, 8.0% and 2.6% respectively. However, the level of construction output in July 2022 was still £300m, equating to 2.1% above the pre-pandemic level in February 2020. 
Despite the monthly decrease, construction output increased 1.4% in the three months to July 2022, which came solely from an increase in new work (2.7%). 
The ONS figures follow the publication, on 6 September, of the S&P Global/CIPS UK Construction Purchasing Managers' Index, which also showed a second successive monthly decline in activity. 
The index, which measures month-on-month changes in total industry activity, was at 49.2 in August. While up fractionally from 48.9 in July, this was still below the 50 mark – which shows no change – signalling a fall in construction activity over the month. 
New orders increased only marginally in August, with respondents indicating that customers were holding back on committing to projects amid cost pressures.
In a further sign of a slowdown, S&P and CIPS said construction firms scaled back their input buying for the first time since the initial wave of the pandemic.