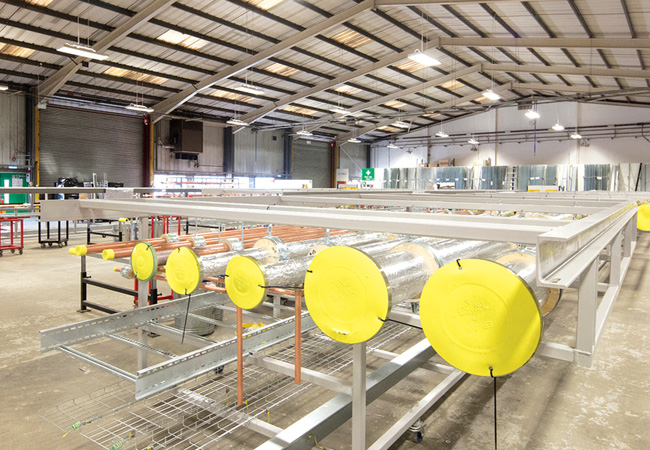 The amount of offsite work carried out by construction firms is likely to surge in the next five years, according to a survey of the industry's top managers.
Legal firm Clyde & Co found that two-thirds of the top 50 construction firms expect to double the amount of work they carry out away from sites, to improve efficiency, reduce costs, tackle the skills shortage and overcome technical challenges.
In a survey carried out as part of an Innovation in Construction report, 31 senior executives replied and said lack of investment and expertise were the main reasons for sluggish uptake of offsite manufacturing (OSM). Four-fifths (80%) of respondents' said they only use OSM for 1%-20% of workload, but almost two-thirds (61%) expect that to double in the next five years.
Just over half said they had invested 0-2% of revenue in OSM in the past five years, but the majority expect to increase that to 3-5% in the next five. 'OSM is now being heralded by many as the key to tackling chronic low productivity problems,' said Robert Meakin, projects and construction partner at Clyde & Co.
'Momentum has been building and, with the government actively encouraging the use of OSM in some of its projects, the tipping point appears to be within reach.'