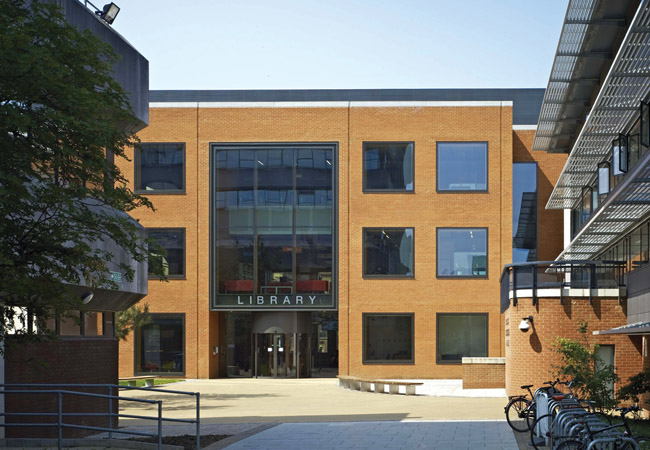 A performance target of 100kW/m2 was set for the University of East London's Stratford library
The UK Green Building Council (UK-GBC) has outlined five 'key factors' that need to be addressed to improve building performance. They include adopting kWh/m2 as a common metric to harmonise aspirations and improve communications across the supply chain.
A task group – sponsored by Buro Happold, Saint-Gobain, and Tarmac – has produced a 'delivering building performance' report, which outlines the measures that are needed to 'tackle the gap between building design and building performance'.
The task group recommends: a common aspiration, involving the use of a simple metric; collaborative contracting; designs for performance – not simply for compliance; a commitment to monitor and feedback, particularly during handover; and improved knowledge 'shared across the whole value chain'.
UK-GBC chief executive Julie Hirigoyen said: 'The gap between the design intent of buildings and their performance in operation… means that, as an industry, we are not only failing to manage our carbon emissions, but also failing to manage our operating costs. In addition, we're compromising our ability to deliver other positive outcomes, such as health, wellbeing and productivity for occupiers.'
Hirigoyen said the report was an attempt to 'cut through the complicating noise around this issue', but added that the challenge was 'our willingness to change as an industry'.