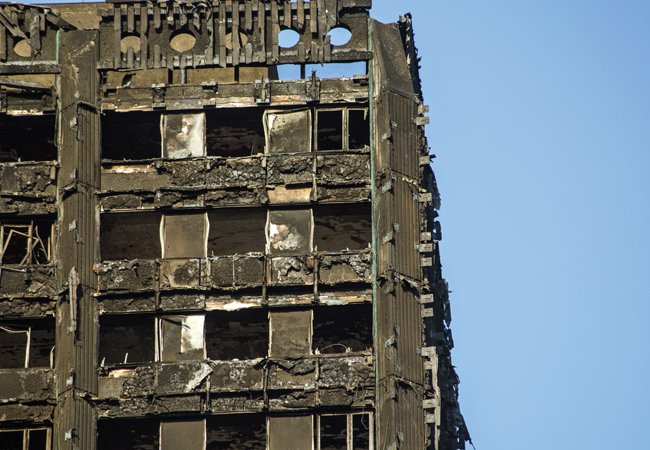 A ban on the installation of combustible materials on external walls of new buildings containing housing, and more than 18m high, came into effect just before Christmas.
Housing Secretary James Brokenshire confirmed that the ban also applies to new hospitals, residential care premises, dormitories in boarding schools and student accommodation more than 18m high.
Only products achieving a European fire-resistance classification A1 or A2 will be allowed on areas 'located within any space forming part of the wall' and on any decoration or finishes applied to external surfaces. The ban also applies to windows or doors, roofs pitched at an angle of more than 70 degrees, and balconies, as well as devices for deflecting sunlight and solar panels.
The new regulations, developed by the Ministry of Housing, give local authorities the power to remove potentially dangerous cladding from all high-rise buildings. They will receive funding from central government for the work, to avoid controversy caused by building owners passing on the costs of removing unsafe cladding to leaseholders.
Last month, an amendment was also made to the current Fire Safety: Approved Document B to restrict the use of assessments in lieu of tests (commonly known as desktop studies). It states that an assessment should not be regarded as a way to avoid undertaking a test where one is necessary.
■ Read CIBSE's technical note on the cladding ban.