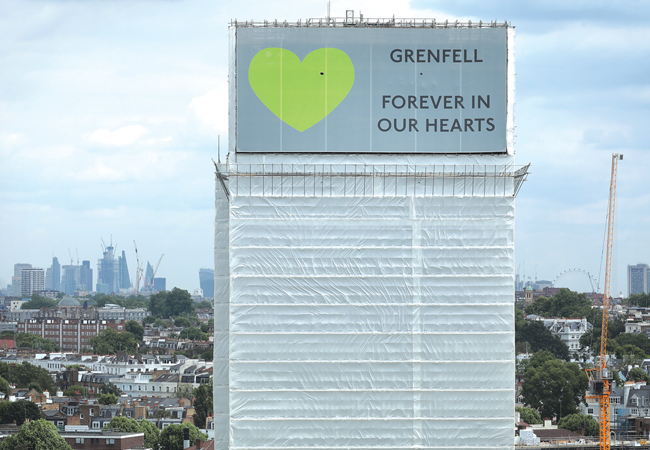 At least 300 private residential tower blocks in the UK have Grenfell-style cladding
There are at least 300 private residential tower blocks in the UK with Grenfell-style cladding, according to new government estimates.
The Ministry of Housing, Communities and Local Government has revealed that 297 blocks of more than 18m high are wrapped in combustible material. This is more than double the 138 estimated previously. A small additional number of buildings are likely to be confirmed as having unsafe cladding.
Housing secretary James Brokenshire told MPs that remedial work was under way on 21 of the 297 tower blocks – but, so far, the cladding had only been removed from four. He said local authorities were 'working hard to identify affected buildings in their areas' and had tested more than 6,000, and promised that private tenants would not be forced to pay for remedial works.
'Leaseholders should be protected from unfair costs and we expect the industry to do the right thing,' he said.