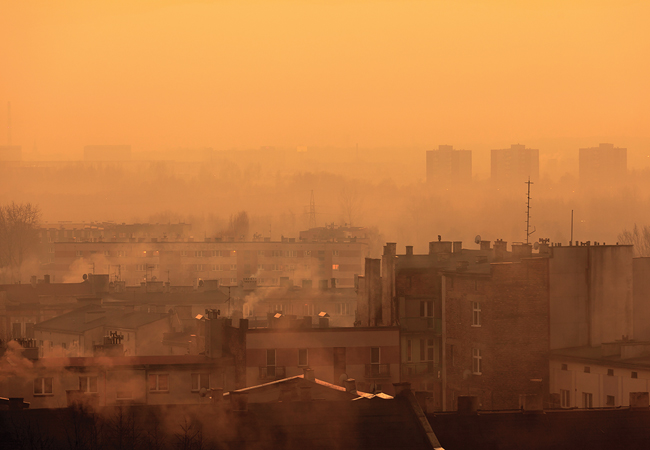 Credit: iStock
The government has promised to reduce harmful airborne particulates across 'much of the country' by 2030 and to meet targets set by the World Health Organization (WHO), as part of a new Clean Air Strategy.
It has set particular targets for wood-burning stoves in the plan to reduce overall emissions by 30% by 2020 and by 46% by 2030, adding that air pollution was one of the biggest threats to public health.
Secretary of State for Environment, Food and Rural Affairs Michael Gove said the strategy set more ambitious targets than were currently in force across the EU.
'Heating our homes with solid fuel makes a significant contribution to particulate matter; tiny particles that get into the lungs and blood are transported around the body, becoming lodged in the heart, brain and other organs,' he said. 'Like many other pollutants, particulate matter can have a short-term impact over a single, highly polluted day, or long-term impacts from low-level exposure over a long period of time.'
Only the cleanest forms of biomass stoves will be available from 2022, and sales of bituminous or traditional house coal may be phased out as the government sets about halving the number of people living in areas with pollution above WHO guidelines by 2025.
The cost of air pollution could reach £18.6bn between now and 2035, according to government figures.
Gove claimed the Clean Air Strategy would reduce the cost to the NHS and society as a whole by £1.7bn a year from 2020, rising to £5.3bn a year from 2030.