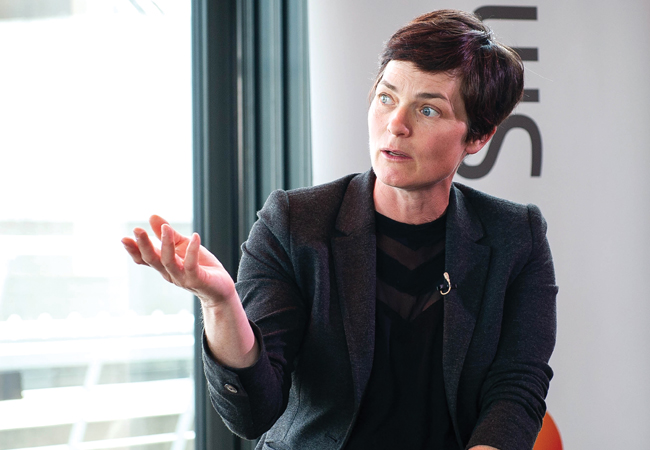 Fewer than 10% of the 92.8 billion tonnes of materials used annually are reused, claims yachtswoman's foundation
Decarbonising the energy sector will not deliver a net-zero carbon economy, according to the Ellen MacArthur Foundation (EMF).
The environmental charity has produced a report calling for the wider adoption of 'circular economy' principles, such as closed-loop value chains and carbon capture and storage, which, it says, could lead to cuts in emissions of more than 9.3 billion tonnes.
The report, Completing the Picture: How the Circular Economy tackles Climate Change, states that a wholesale switch to renewables would only address 55% of greenhouse gas emissions.
It examines how the circular economy could shake up production of steel, plastic, aluminium, cement and food. Keeping materials in use can reduce emissions by up to 40%, claims the foundation.
'To achieve targets on climate, it is critical that we transform how we design, make, and use products and food,' said EMF founder Dame Ellen MacArthur. 'This paper shows that transitioning to a circular economy is not only an opportunity to tackle emissions across sectors, but also to design an economy that is restorative and regenerative, creating benefits for society, businesses and the environment.'
Currently, just 9% of the global economy could be considered circular, which means fewer than 10% of the 92.8 billion tonnes of materials used annually are reused, according to the report. It predicts that material use will double by 2050 to keep up with global economic growth – having already tripled since the 1970s.