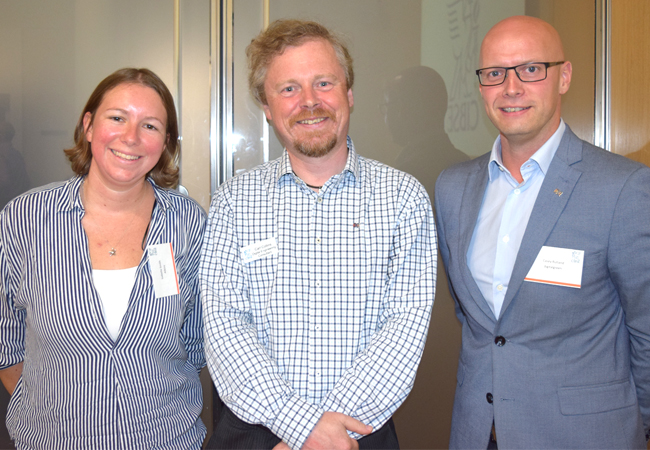 Isabelle Smith, Carl Collins and Casey Rutland spoke at the launch
CIBSE has set up the Society of Digital Engineering, to recognise the growing number of engineering tasks that are being performed in a purely digital environment.
The group – launched at the Royal Academy of Engineers on 12 September – is aimed at the many engineering professionals involved in building services, product design, facilities management and information control, whose common experience is in their shared understanding of working in a digital environment.
CIBSE's digital engineering consultant, Carl Collins, said the group will facilitate knowledge-sharing and provide support, endeavour to solve digital issues collectively, and offer people a route to CIBSE membership.
'The industry is moving towards automated design and construction as people find inventive ways of using data,' said Atkins' senior mechanical engineer Isabelle Smith.
Casey Rutland, UK director of digital at Royal HaskoningDHV, said the industry was starting to see digital natives who are interested in data and how to analyse it, rather than in being engineers, but 'there is no clear route for these people'.
He said, by embracing digital roles, companies are more agile, the quality of work is better, and staff have 'what if' time to create more robust designs.