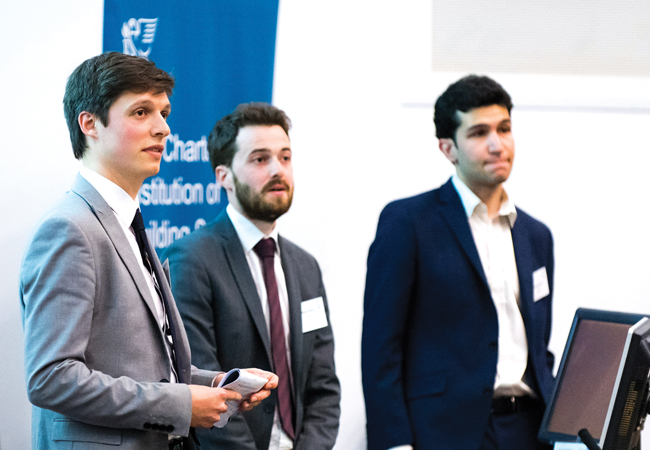 Josh Bird, Stuart Allison and Alper Ozmumcu, of Arup
Combined heat and power (CHP) may cease to be a carbon-saving option for many projects within three years, according to a study by Arup engineers.
Reporting their findings to the CIBSE Technical Symposium at Heriot-Watt University, in Edinburgh, Josh Bird, Alper Ozmumcu and Stuart Allison said the rapid decarbonisation of the National Grid was narrowing the opportunities for CHP to save carbon.
The Arup team said there was still a 'window of opportunity for CHP', but – thanks to increasing amounts of renewable energy production – the Grid could be 'clean' enough by 2018, and 'certainly by the early 2020s', to make it redundant in terms of carbon saving. They speculated that some parts of the country might already have reached the point where local electricity supplies were so low in carbon content that it no longer made sense to install CHP.
Scotland, for example, has more renewables in its Grid mix, so CHP might be adding carbon in some projects. But in the north of England, coal still accounts for a large proportion of electricity generation, so CHP will still have a more productive impact for longer.
'We need to use marginal emissions factors to work out exactly what CHP-generated electricity is displacing, so we do not make unrealistic claims for what the CHP is contributing,' said Bird.
But the price 'spark gap' remains significant. This means it may still be economically advantageous for some end users to use CHP to generate their own electricity on site, delegates heard.
Energy consultant Phil Jones said: 'I agree with the issue but if you use the DECC Bespoke CHP grid factors then the problem is medium-term not three years.'
Symposium papers are available here.