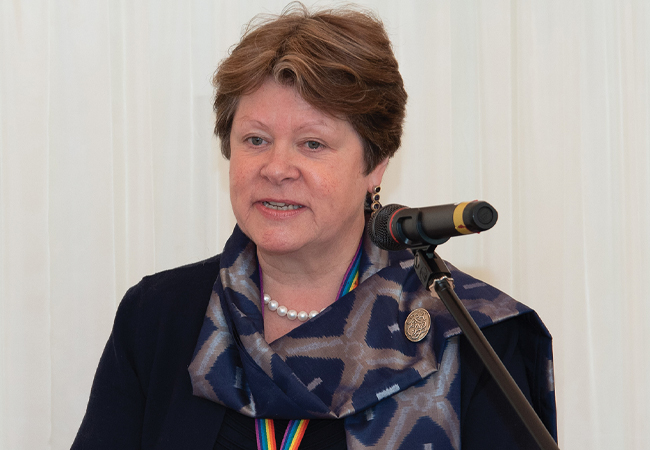 Baroness Brown of Cambridge
Building services engineers will play a crucial role in delivering the UK's new zero-carbon vision, according to the vice-chair of the Committee on Climate Change (CCC).
Baroness Brown of Cambridge previewed the committee's latest advice to government two days before the publication of Net Zero – The UK's contribution to stopping global warming.
She told the gathering of members and guests at the CIBSE Patrons' annual lunch at the House of Lords that buildings would be a key focus of future government policy because they were responsible for a quarter of the country's total CO2 emissions.
'This is an area where we know we can get to "real" zero – not just "net" zero – over the next 30 years,' she told the Patrons.
However, Baroness Brown warned that it would require a major transition, 'as we have the worst insulated homes in Europe and the highest proportion of housing connected to the gas grid'.
In its report, the CCC told the government that a 100% reduction in greenhouse gas emissions should be legislated for 'as soon as possible', adding that it could be achieved for the same cost as the measures contained in the Climate Change Act – for example, 1-2% of gross domestic product (GDP).
The committee called for major improvements to the insulation and energy efficiency of existing buildings, as well as a wholesale shift from fossil fuel-based heating. It estimated that the transition to green heating systems would cost around £15bn a year up to 2050, and would involve widespread adoption of heat pumps – in place of conventional boiler-driven central heating – and an acceleration in the use of district heating and hydrogen.
Summer overheating in homes would have to be tackled in parallel, said the Baroness, who also chairs the Committee on Climate Change's adaptation group.