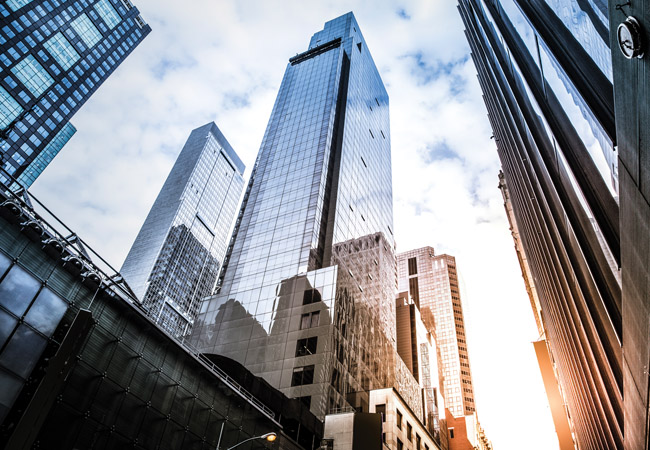 Credit: iStock/Andrea Fanelli
High-rise buildings use more energy per square metre than low-rise equivalents and emit twice as much carbon, according to University College London's (UCL's) Energy Institute.
Researchers found that electricity use is nearly two and a half times greater in office buildings of 20 or more storeys, compared with buildings of six storeys or fewer. Gas use is also 40% greater.
The High-Rise Buildings: Energy and Density project analysed energy consumption data from 610 UK office buildings; it found that – while air conditioning plays a significant part – it is not the sole reason for the discrepancy. 'On average, carbon emissions from air-conditioned offices are 60% higher than those from offices with natural or mechanical ventilation,' said Professor Philip Steadman, of the UCL Bartlett School of Energy, Environment and Resources. 'The increase with height is seen in buildings with and without air conditioning.'
Funded by the Engineering and Physical Sciences Research Council, the research also studied residential buildings in 12 London boroughs. The team concluded that the results were due to the physical and meteorological consequences of building higher.
'Taller buildings are more exposed to strong winds, as well as to more hours of direct sun,' said Steadman. 'Thus, energy use for heating and cooling would be increased. But these hypotheses have yet to be tested.'