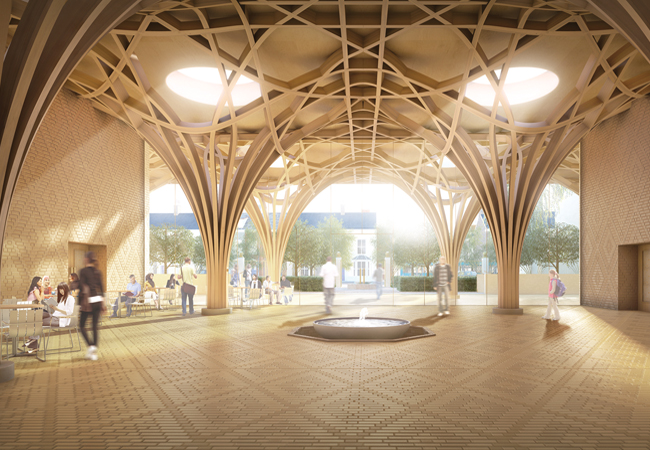 Europe's first eco-friendly mosque is to be built in Cambridge.
The building, which will include a 1,000-capacity prayer hall, will benefit from high thermal-performance materials and air source heat pumps instead of gas boilers. 
The M&E design, delivered by Skelly & Couch, includes a combination of static heating and natural ventilation, supplemented by high-level extract fans at times of high occupancy or high heat gains, to minimise energy consumption.
LED lighting will be employed, but no artificial lighting will be necessary during daylight hours. 
Rainwater will be harvested to flush WCs and for irrigation of the grounds and landscaping. The building's low initial carbon footprint will further improve over time as more electricity is delivered by renewables, the design team added.