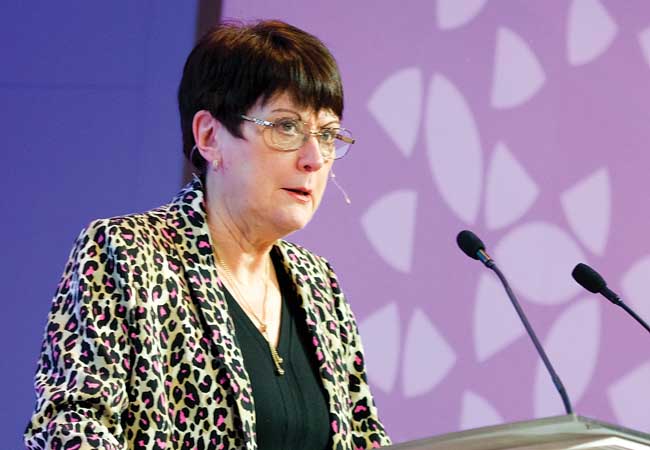 The number of organisations signing up to the industry-wide Building a Safer Future Charter has been branded 'disappointing' by Dame Judith Hackitt's Industry Safety Steering Group (ISSG).
Its third annual report, published last month, says that despite 'strong examples' of positive action, industry still needs to do 'more work to regain the public's trust'.
The group, chaired by Dame Judith, was set up in 2018 to scrutinise the industry's progress following the publication of her landmark review of Building Regulations and fire safety.
'It is disappointing that we still cannot report a critical mass or groundswell of action across industry to suggest there is significant momentum on culture change,' the report states. 'We still see an industry that, at best, is in compliance mode rather than a leadership mode.
'This is starting to happen in some places, but must be done more proactively, visibly, faster, and across the whole breadth of industry and throughout the supply chain.'
There was an 'over-reliance on the usual players' to lead the way, according to the report ; others were waiting to be told what to do and were 'hiding' behind trade and professional organisations. It added that there were a considerable number of organisations that think 'meaningful change cannot be achieved ahead of legislation, or that it is not necessary for it to happen any sooner'.
The ISSG said there had been 'good progress' on the BSI's programme to develop a suite of national competence standards, but it expressed concern about 'the industry's ability to bring this together and deliver coherent frameworks of competences that meet the needs of the sector'.