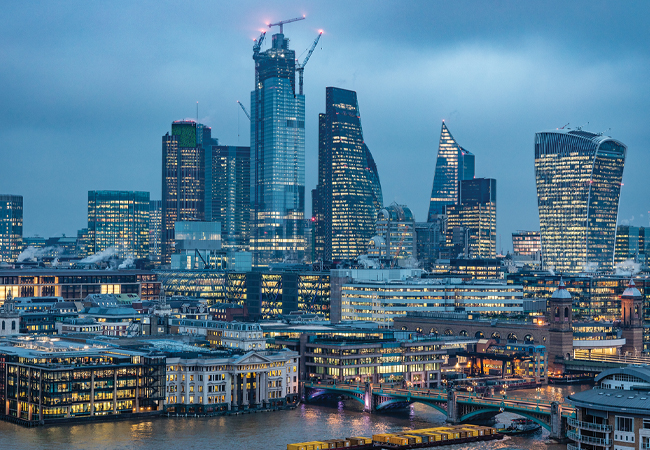 The London office market remains resilient
There was no growth in new construction work in the first three months of the year, according to the latest figures from the Office for National Statistics.
The infrastructure and public sectors did grow, by 5.6% and 3.3% respectively, but these figures were cancelled out by falls in the private commercial and housing markets of 4.7% and 1.2%. There was an overall dip of 1.8% in March, which coincided with the date the UK was supposed to leave the EU.
Output from the entire construction market grew by 1% in the first three months of 2019, thanks to a rise in repair and maintenance work, with the private housing and non-domestic sectors growing by 4.0% and 3.5% respectively.
Central London is bucking the trend, with new office construction growing at its highest level in three years, according to a new survey from Deloitte. It reported that 37 new schemes 'broke ground' in the past six months, with 3.5 million ft2 of commercial space started – a rise of 38% since the previous survey late last year.
Four new starts at King's Cross will add almost 1 million ft2, including a new headquarters building for Facebook, while eight major refurbishment projects in the City of London got under way, delivering around 800,000ft2.
There is concern, however, that the pipeline of forward projects – totalling 30 million ft2 – was down by nearly 25% on the past two years.
'London's office market remains resilient in the face of uncertainty as we witness an encouraging increase in new construction starts,' said Deloitte Real Estate director Mike Cracknell. 'This is testament to developers' continued confidence in London's office-leasing market long term.'