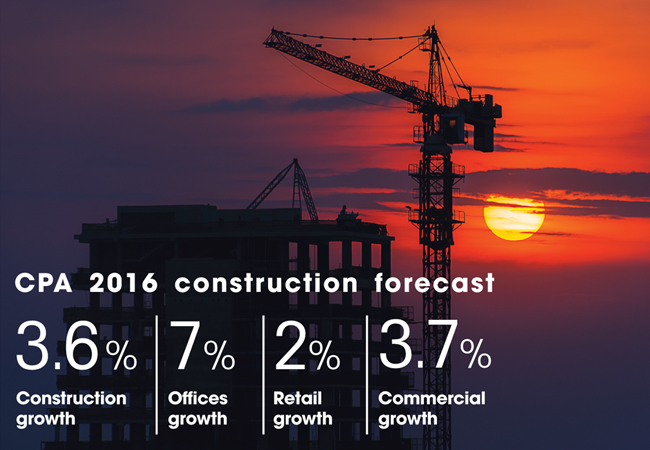 The Construction Products Association (CPA) has given a generally optimistic forecast for the sector until 2019.
The construction industry is expected to grow by 3.6% this year – slightly down from earlier predictions of 3.8%. However, the acceleration of major infrastructure projects will drive growth to around 4% from 2017.
These big civils projects include Hinkley Point nuclear power station, the proposed London 'super' sewer, road-building, and railway expansion, including HS2.
CPA forecasters believe construction output will rise to 4.1% in 2017 and that infrastructure work will have increased by 56.9% in 2019. They also predict office construction will rise by 7% in 2016 and 2017.
'The key fundamentals for the sector are generally positive and construction growth is set to be more balanced,' said economics director Noble Francis. 'During this forecast period [2016-19], all three of the largest construction sectors – private housing, commercial and infrastructure – are expected to drive activity.'
Francis said the commercial sector would improve by 3.7% on average per year through to 2019.
This would be driven by 'a flurry of new offices' in London, Birmingham and Manchester, delivering 7% growth this year and next. Retail construction, on the other hand, is expected to remain flat this year, followed by modest 2% growth in 2017.
However, Francis added a note of caution, signalling 'significant risks', including weakening economic growth in China and the UK's EU referendum – set for June 23 – and its effect on investment decisions.
'Perhaps of most importance for the industry is the urgent skills shortages,' he added.