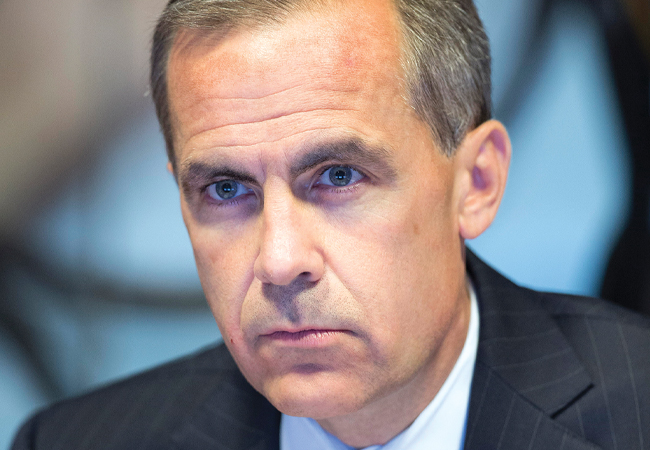 Mark Carney
As environmental protestors continued to disrupt cities across Europe, the heads of two major central banks warned that whole industries could be wiped out if they fail to prepare for climate change.
Bank of England governor Mark Carney and France's François Villeroy de Galhau released an open letter warning that 'if some companies and industries fail to adjust to this new world, they will fail to exist'. The letter, published on 17 April, was also signed by the 34-bank coalition Network for Greening the Financial System (NGFS).
The 'catastrophic effects of climate change' are already affecting the planet, from 'blistering heatwaves in North America to typhoons in south-east Asia and droughts in Africa and Australia', say the banks. They warned that 'these events damage infrastructure and private property, negatively affect health, decrease productivity and destroy wealth'.
However, April's letter said the transition to limit the global temperature rise to well below 2°C – as stated in the Paris climate agreement in 2015 – brings its own risks. One of these – an abrupt transition to a green economy without proper planning – 'could also have an impact on financial stability and the economy more broadly' the signatories said (see panel 'Financial risks').
Financial risks
In its report, the NGFS sets out three climate-related financial risks that companies, banks and governments need to fight against.
Physical: The immediate problems caused by increasingly frequent climate and weather-related events, such as droughts or cyclones, which affect crops.
Transition: For example, when a business moves away from carbon-intensive industries and technologies in a 'sudden or disorderly' way, their business models and asset valuations can take a hit.
Liability: When people or businesses claim compensation for losses suffered from either the physical or transition risks, which can have an impact on insurers.

They added that an orderly scenario, with clear policy signalling, 'would allow adequate time for existing infrastructure to be replaced and for technological progress to keep energy costs at a reasonable level'.
Companies should 'integrate the monitoring of climate-related financial risks into day-to-day supervisory work, financial-stability monitoring and board risk management', they suggested.
The banks also called for more collaboration within the financial sector, with companies sharing information about how they are dealing with climate risks. 'Climate change is a global problem, which requires global solutions, and in which the whole financial sector has a crucial role to play,' they said.
LGIM's tough line on climate change
The world is facing a 'climate catastrophe' unless it moves faster to cut carbon emissions, Legal & General Investment Management (LGIM) warned last month. In its latest
Active Ownership
report, which shows the firm's voting record across a range of issues, LGIM highlighted climate change as one of the biggest threats facing the global economy.
It has vowed to take a tougher stance on companies not pulling their weight in the climate fight. Last summer, LGIM published a blacklist of eight companies that it said had failed to engage with it over climate change. It also promised to vote against the chairs of their boards, across the entire equity holdings, where the companies were seen to take 'insufficient actions on climate risks'.