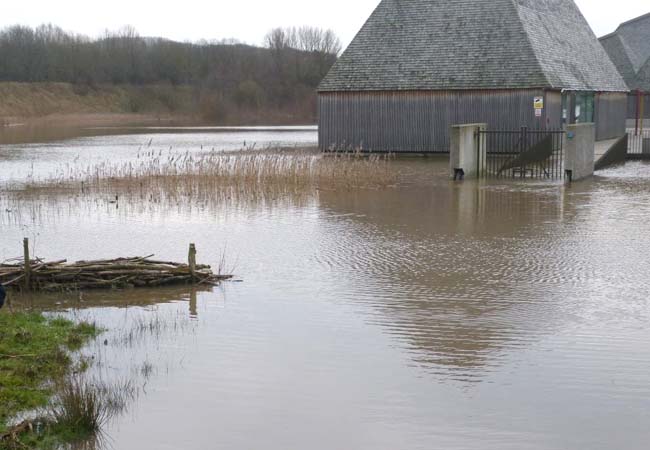 A pioneering nature reserve has risen above the floodwaters that drenched the North West, proving an example to architects and engineers.
The floating visitor village, which won new build project of the year at the 2012 CIBSE Building Performance Awards, is sited on the Meadow Lake at Brockholes, and has been designed to rise and fall with the water level.
Designed by Adam Khan Architects, with Price and Myers and Max Fordham engineers, Brockholes was built to reach a height of more than four metres above normal water levels. On Boxing Day it reached 1.5 metres.
This meant a disconnection of the bridges leading to the village but they connected again when water levels returned to normal.
Reserve project manager from 2007 until it opened in 2011, Ian Selby, said: 'This was the first major flood event at Brockholes and the visitor village floated perfectly, the bridges worked and the mechanical and electrical systems continued to perform.'
The floating platform – a two-metre deep concrete box, 60 metres long by 40 metres wide and weighing 4,800 tonnes – was constructed by Balfour Beatty.
Selby said the village  was an example of a building with long-term viability. To allow movement, the design uses underwater umbilical service connections – flexible pipes and cables – to provide essential services.