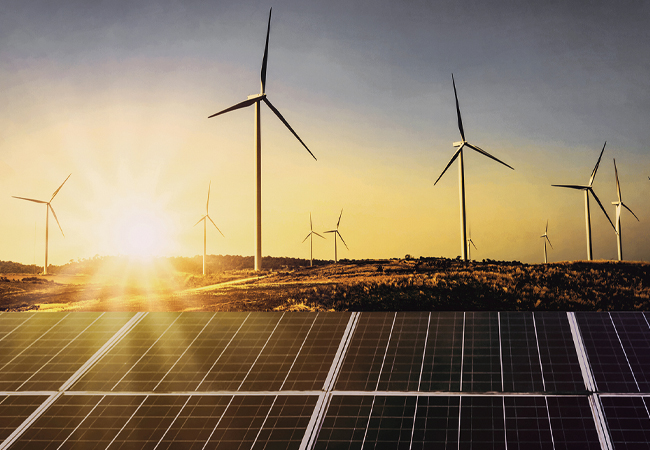 Arup's future projects will focus on wind and solar solutions
The consultancy Arup will not take on paid work linked to the extraction, refinement or transportation of hydrocarbon-based fuels from next April.
It says all future energy commissions will focus entirely on low carbon solutions, including wind, solar, hydroelectric and hydrogen projects.
Last year, the engineering giant announced a commitment to achieve net zero across its global operations by 2030, and this new commitment addresses the emissions from its client work across thousands of projects in 140 countries.
It has also committed to carrying out whole life-cycle assessments for all its buildings projects – new and retrofit – from next year, adding that this would produce fresh data on the scale and source of whole life-cycle emissions.
The company's group chair, Alan Belfield, said 'Whole life-cycle carbon assessment is the next step that must be taken to unlock decarbonisation of the built environment at scale.
'Our commitment to undertaking whole life-cycle carbon assessment for all of our buildings works means that, for the first time, we will have the data to share with our clients, and with industry partners, about the precise actions to be taken to decarbonise buildings – new or existing – most effectively.'