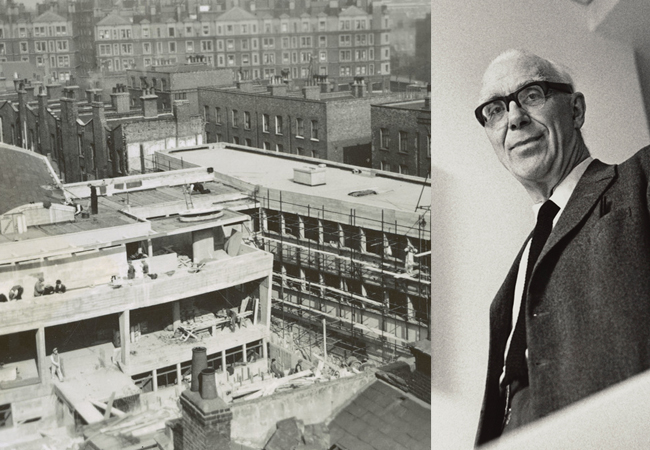 An exhibition on the life and work of engineer Ove Arup (1895-1988) has opened at the V&A.
The retrospective examines his 'total design' principles, which encouraged engineers to collaborate at an early stage on buildings such as the Finsbury Health Centre (above).
Engineering the World: Ove Arup and the Philosophy of Total Design – supported by VW Group and Tideway – runs until 6 November.