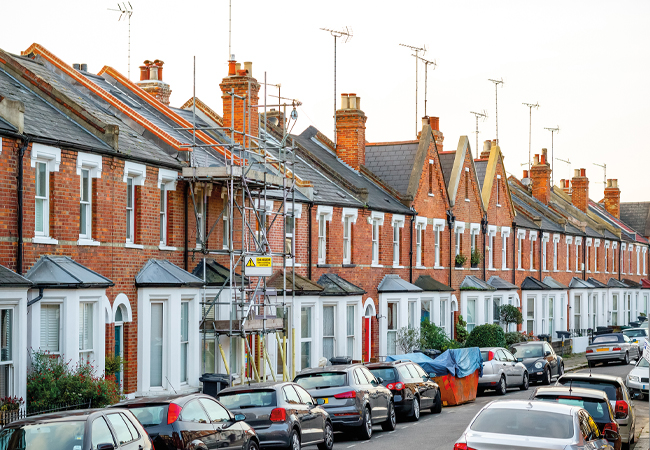 The guide defines targets for existing homes. Credit: iStock.com / VictorHuang
More than 100 architects, engineers and other building professionals have produced a Climate Emergency Retrofit Guide under the banner of the London Energy Transformation Initiative (LETI).
The guide defines targets for existing homes and gives practical advice on how to transform them through energy-efficiency measures and heat pumps, in line with carbon-reduction targets. It also defines retrofit specifications for four primary housing types: mid-terrace, semi-detached, detached, and apartment.
The authors say that more than one million homes would have to be retrofitted every year for the next 30 years to meet net zero aims. 'Whether retrofitted in one go or phased over time, we cannot afford to retrofit them twice,' they add. 
The guide defines space heating and energy use requirements, and aims for a 60-80% reduction in total energy consumption for the average UK home. 'These targets have been determined through a combination of practical experience and understanding of what measures are realistically achievable, informed by a national housing stock model to examine issues such as renewable energy provision and grid capacity,' a LETI statement said.
'There is a retrofit skills gap in the UK construction industry,' it added. 'This knowledge and understanding of how to make our homes more energy efficient must be disseminated across the construction industry so that these requirements become standard retrofit practice.'