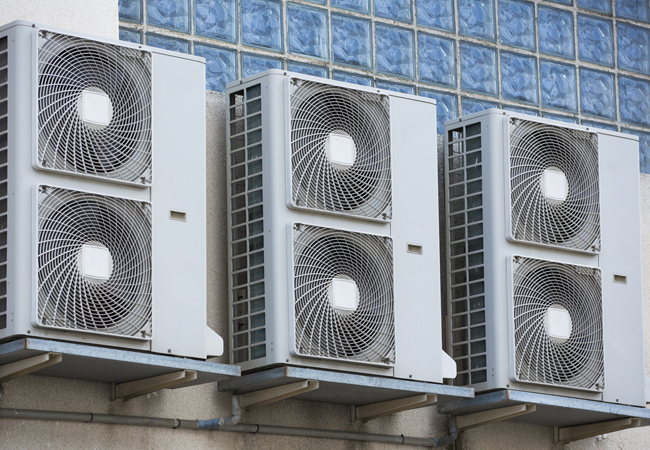 Cooling buildings with air conditioning systems accounts for almost one tenth of UK electricity consumption, according to a BRE study looking at energy use by air conditioning in non-domestic buildings, backed by the Department for Business, Energy and Industrial Strategy.
The analysis of existing cooling demand and consumption data, along with technology trends, revealed that 65% of office space and 30% of retail space now have air conditioning. It estimated that cooling in offices typically uses around 40 kWh/m2 per year.
Researchers found that air conditioning was often used even when buildings are unoccupied – for example, in the evenings and at weekends. The report also revealed that heatwaves are more frequent in the UK, rising from five in 1961 to 17 in 2003 in south-east England.
Analysis of Energy Performance Certificates indicated that more than half of air conditioning systems in the UK are split systems. Only 10% have AC recommendations, but these mostly relate to more efficient equipment, including variable speed drives.
BRE recommended updating the government's product policy model and developing an algorithm to estimate peak and monthly demand.