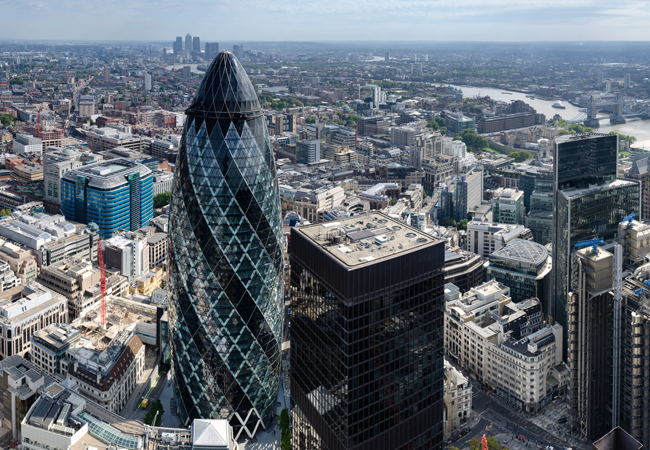 Hilson Moran designed the services at the Gherkin
Swedish multidisciplinary consultant Tyréns has acquired a stake in British building services company Hilson Moran, which will continue to operate under its own brand. The Hilson Moran management team will remain as shareholders.
Hilson Moran employs more than 250 staff in six offices in the UK and the Middle East, and generated revenue of around £24m in 2016. Tyréns has 2,200 employees in Sweden, Denmark, Estonia and the UK, and its turnover in 2016 was £169m. In 2011, Tyréns backed structural engineer AKTII in a management buyout from WYG.
Chris Plummer, managing director at Hilson Moran, said: 'Working with Tyréns means we can continue to offer the very best aspects of being an independent consultancy while being able to offer an interdisciplinary service with AKTll.'
Robin Adams, managing director at AKTII said: 'This is very welcome news for AKTII. Unlike traditional models, this strategic model will reinforce our disciplinary autonomy but with interdisciplinary access to new technologies, research, expertise and relevant markets, both regionally and internationally.'