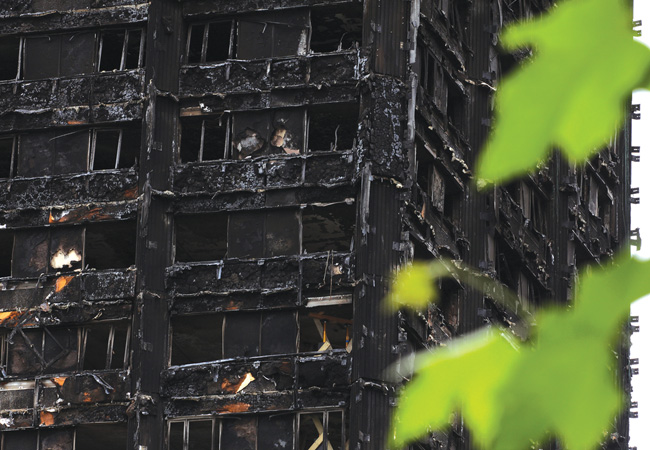 A joint response to the independent review of Building Regulations and fire safety – set up in the wake of the Grenfell Tower disaster – has raised several concerns, including: weaknesses in the building control system; confusion around the way different regulations interact; and the need for building components to be tested 'in context'.
CIBSE is among 38 professional bodies supporting the submission, which is being led by the Royal Academy of Engineering and produced on behalf of the Engineering the Future alliance. It highlights the 'significant confusion' – particularly around the 'allocation of roles and responsibilities' – caused by the interaction of rules relating to building and housing. These include: the Building Regulations; the Regulatory Reform (Fire Safety) Order; and the Construction (Design and Management) Regulations.
The response raised concerns about parts of Approved Document B, which it said were unclear or insufficient for fire safety. It also pointed to serious problems with the building control system, and the issue of fee bidding between local authority building control and approved inspectors.
'The move to greater privatisation of building control generates the potential for significant conflicts of interest, putting independent assessment of regulatory compliance at risk,' it said.
CIBSE technical director Hywel Davies said the institution had 'a particular concern about the definition of roles and responsibilities in the construction and operation of buildings'. The lack of requirement for the demonstration of competence was also 'a serious concern'.