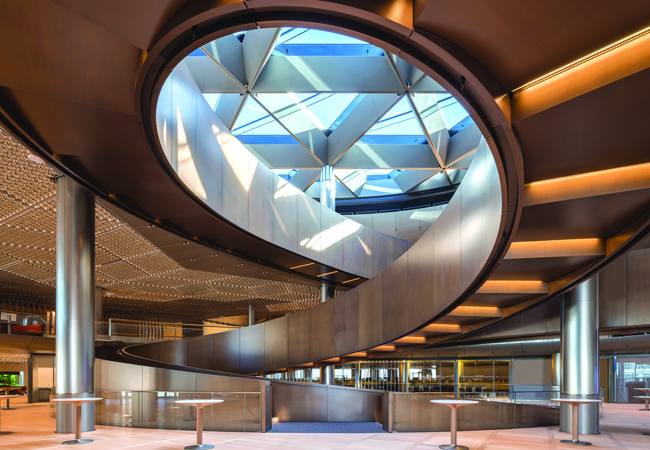 Bloomberg has unveiled its new BREEAM Outstanding European headquarters, which has achieved a record sustainability rating of 98.5%.
Designed by Foster + Partners, with Sweco as building services engineer, the building's deep-plan interior spaces are naturally ventilated through a 'breathing' façade, while integrated ceiling panels combine heating, cooling, lighting and acoustic functions in a petal-leaf design. The system, which incorporates 500,000 LED lights, uses 40% less energy than a typical fluorescent office-lighting system.
Smart CO2 sensing controls allow air to be distributed according to the number of people in each zone of the building. Dynamically adjusting airflow is expected to save 600-750MWh of power per year, reducing annual CO2 emissions by about 300 metric tonnes.