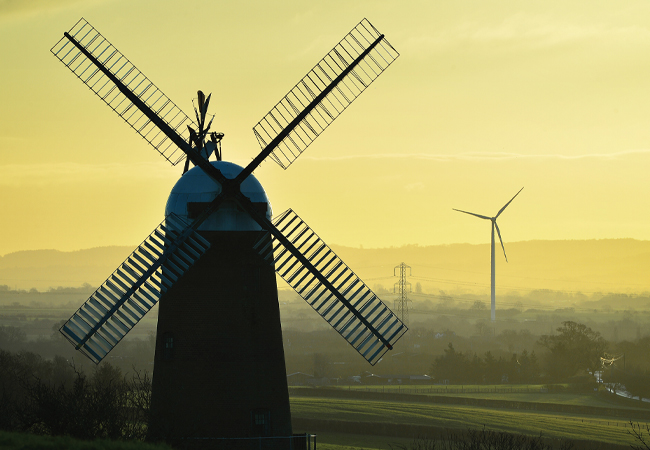 Wind power made up 39% of the UK's energy mix on Easter Monday
The UK electricity system was the greenest it has ever been at lunchtime on Easter Monday (5 April), according to the National Grid Electricity System Operator.
Sunny and windy weather, coupled with low demand for power, meant low carbon energy sources made up almost 80% of the country's power for several hours. There was no coal generation on the Grid and just 10% of power was from gas plants, the operator added.
The level of carbon fell to just 39 grams per unit of electricity – the lowest ever recorded for the Grid – at 1pm on Monday of the bank holiday weekend. Wind power made up 39% of the energy mix, with solar at 21% and nuclear at 16%. The following day, the mix was 24.8% from fossil fuels, most of which was gas (combined cycle), while 45.2% came from renewables.
The new Easter record was the culmination of a steady drop in dependence on fossil fuels, which has been gathering pace since last year. In March, just 37% of Grid power was generated by gas and, last year, the UK operated without coal-generated electricity for 68 days continuously.
Christmas Day was coal free for the first time since the Industrial Revolution. The previous record for  the UK's greenest day was set on 24 May 2020, under lockdown conditions.