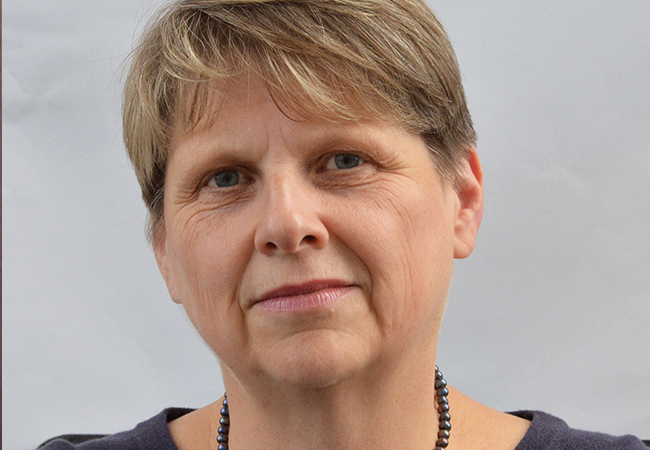 Alison Crompton is a regional director at Aecom, working on projects for sustainability, buildings and places. She has played a significant role in producing Building for 2050, an evidenced-based report on the drivers and barriers involved in the large-scale construction of low-cost, low carbon housing. Key challenges identified were a lack of skills, performance gaps and high costs . The report looked at four eco-home projects and was produced for BEIS by Aecom, after five years of research.
How can industry upskill for low carbon homes?
Upskilling is needed across the entire industry, from the developers and design teams to local planning authorities, those building homes, and sales and handover teams. They need to be armed with the right knowledge, which suggests a role for a central body and for professional institutions.
Higher education bodies should play a role in informing those coming into the industry. A key element of upskilling is ensuring appropriate advice and guidance is passed to householders as part of the handover.
Who will pay for the upgrade of energy structure?
New business models are needed so developers and homeowners don't pay full investment costs upfront. This could work in the same way that gas infrastructure is paid for via gas standing charges in energy bills, over several years. Government may help to unlock some of the barriers of lack of energy infrastructure in some larger, unconnected sites.
How do you close the performance gap in low carbon schemes?
Delivering as-designed performance begins with the brief and the design team. Clients should ask for a home that delivers as-built performance, and the design team should ensure the building fabric, building services, and available space within dwellings are aligned.
Design details – such as airtightness, thermal bypass and thermal bridging – should be considered. Examples include junctions between pre-manufactured and onsite elements, the location and coordination of service runs, and junctions with masonry, steel or other materials that break the insulation, airtightness or windtightness layer.
Duct runs for ventilation systems need to be short/efficient; equipment should be in a suitable location; all equipment should be of a similar standard; controls need to be easily accessible, as well as easily understood. It is vital that residents understand and optimise the energy use of their home.
Attention to detail is so important in low carbon homes. Missing insulation or poorer airtightness has a proportionately more significant impact than in traditionally built homes, as overall space-heating demand is lower. Site managers must be vigilant, with regular testing, and any shortfalls redressed.
Thermal imaging will probably help identify areas of poor performance that need to be addressed before practical completion. Some developments may benefit from constructing one or two pilot low carbon homes and identifying any key areas of training, which may result in specification changes. Design, installation and commissioning of ventilation systems is a particular area where industry performance should be improved.
Sales teams should clearly explain the low carbon features, and housebuilders need to focus on delivering customer-focused homes that can demonstrate, at point of sale, previous performance in use.
The final key element is the quality of guidance at the handover stage, and ongoing support to residents. This ties in to several key learnings from Building for 2050: performance in use needs improving, with the adoption of simpler designs that are easily built and operated; developers and design teams should adopt a range of output metrics, not only low carbon targets; it is essential to ensure planned performance is delivered so that running costs and carbon emissions are low.
How do you ensure residents don't feel frustrated by their eco-homes?
Developers need to focus on tailoring designs to residents, with ease of use a key design target. Further, the handover process should be properly resourced. A low carbon home should not 'constrain' a resident, but should be comfortable, easy to use, and maintain low energy, low carbon living.