Britain has effectively had a pay cut in the past year, as average salary increases have failed to keep pace with rising inflation. However, building services engineers have bucked the trend, according to the results of a new, exclusive salary survey by recruitment consultants Hays.
Salaries for roles in building services rose by an average of 3.9%, up on the 3.5% increase seen last year, and easily ahead of inflation.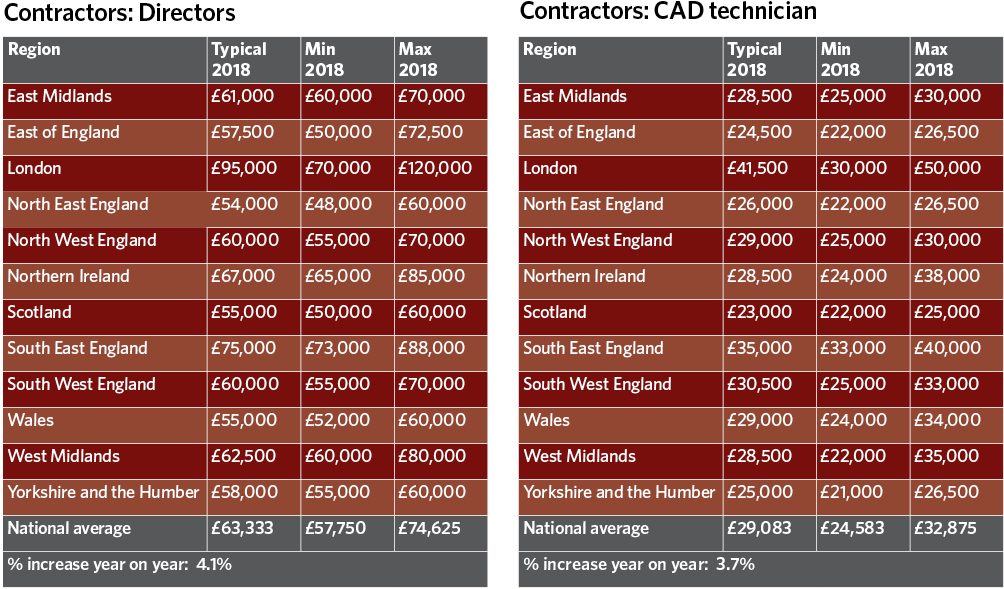 This means building services engineers are doing better than their colleagues across the wider construction and property sector, who recorded an average salary increase of 2.7%. They also comfortably outperformed the average across all professions, which was just 1.8%.
Nearly two-thirds (63%) of building services employers have raised salaries over the past 12 months, according to Hays. The good news for building services professionals is that more than half (56%) intend raising salaries again over the next 12 months, with one-tenth expecting this increase to be 5% or more.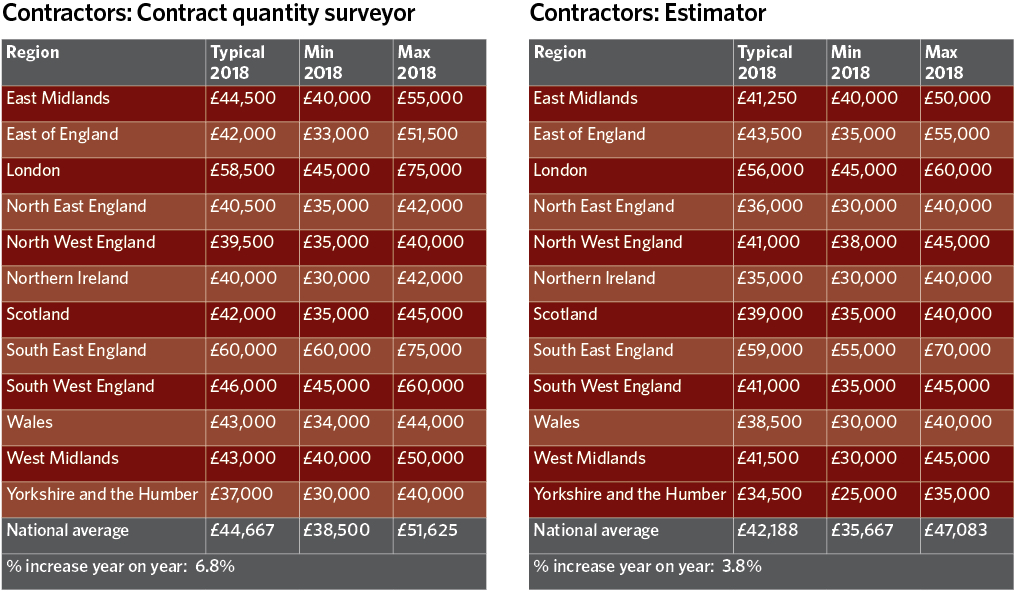 Nearly half (48%) of building services professionals said they had received a pay increase this year, compared with 41% last year. The biggest increases have been for contracting roles, such as contract quantity surveyors, project managers and project engineers.
Richard Gelder, director at Hays Building Services, says companies are having to pay 'above market' rates to attract good people.
However, only 40% of building services professionals told Hays they were currently satisfied with their salary.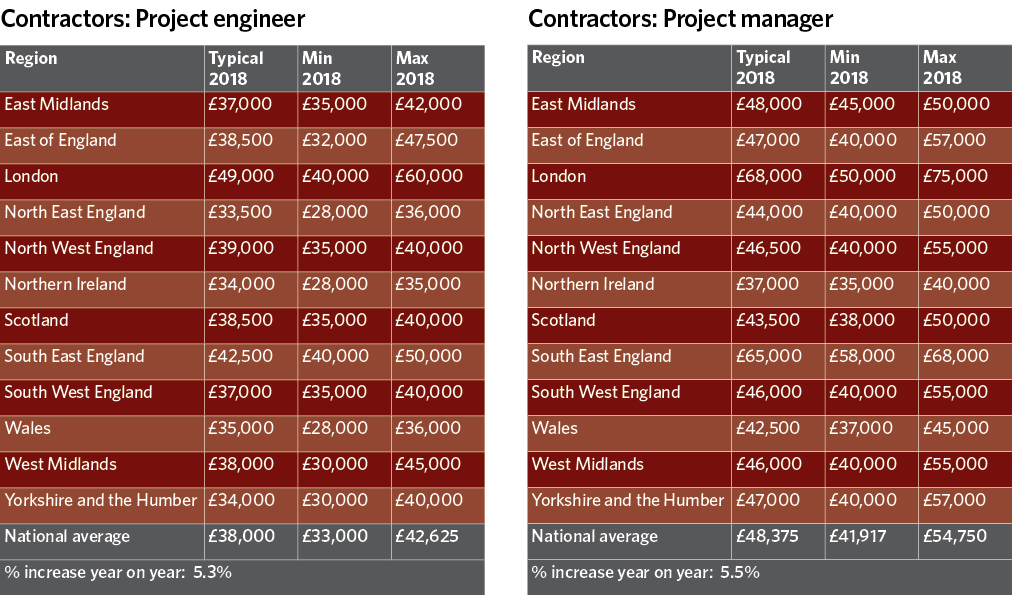 Two thirds (63%) said they would consider moving jobs within the next year, and dissatisfaction with salary levels is the main factor (40%) driving thoughts of a potential job move.
Further evidence of simmering pay tension is the survey's finding that nearly the same proportion of employers (39%) named unrealistic salary expectations as the second-biggest recruitment challenge they faced.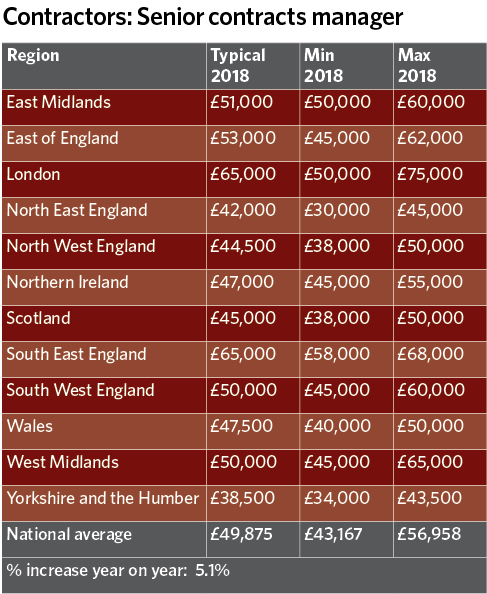 Doug Kerr, managing director at Elementa, says it is increasingly difficult to hold on to good-quality staff – although this partly stems from the firm's growing profile, too, after winning the CIBSE Building Performance Award for best consultant.
'A lot of people's personal profiles are getting higher. We've got to work harder to keep the sharks from circling the door, which is really a problem of success.'
Tomas Neeson, managing partner at Cundall, says a string of inflation-busting salary increases has insulated the company against a rapid turnover of staff. 'We have outperformed inflation for all salaries over seven or eight years, which has probably helped us hold on to people.'
Another plus point for Cundall, Neeson says, is the firm's partnership structure. 'We seem to be able to attract people at the highest level because we are a partnership: the higher up we go, the easier it gets.'
Salary levels have been buoyed by a strong market for building services, which Hays suggests will continue in 2018. All the building services employers surveyed said they expected business activity levels to increase – or, at least, remain the same – over the next 12 months.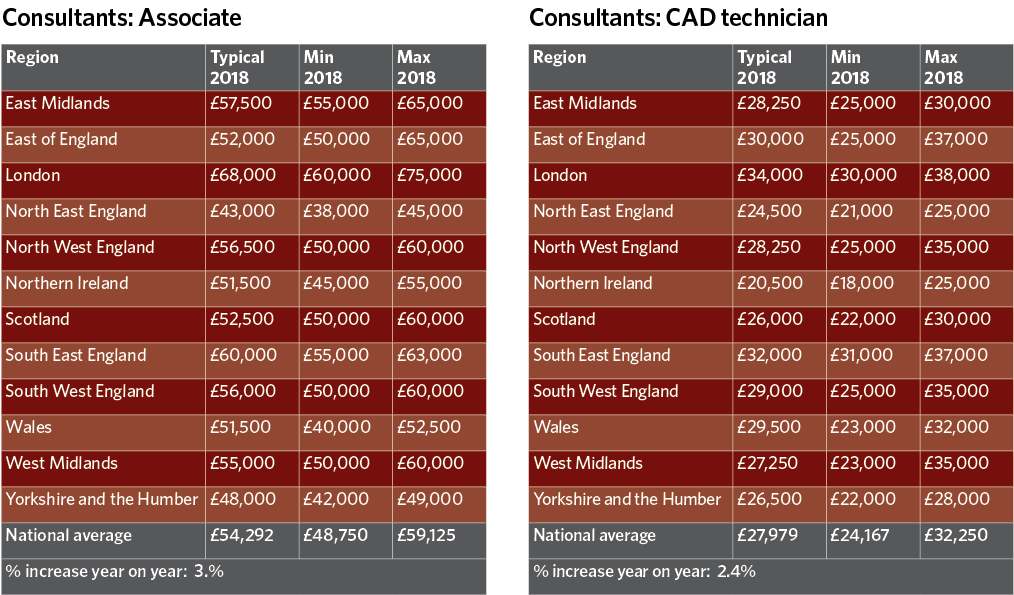 This is an even higher figure than last year's post-Brexit poll, when 97% of firms reported confidence about their business growth prospects.
'The sector, as a whole, is in a pretty good place,' says Gelder. 'It's been a super-hot market, so any cooling will leave it as a pretty good market.'
Neeson plans to increase Cundall's headcount this year, albeit at a slower pace than in 2017, when its overall staff numbers swelled by 100, to more than 800.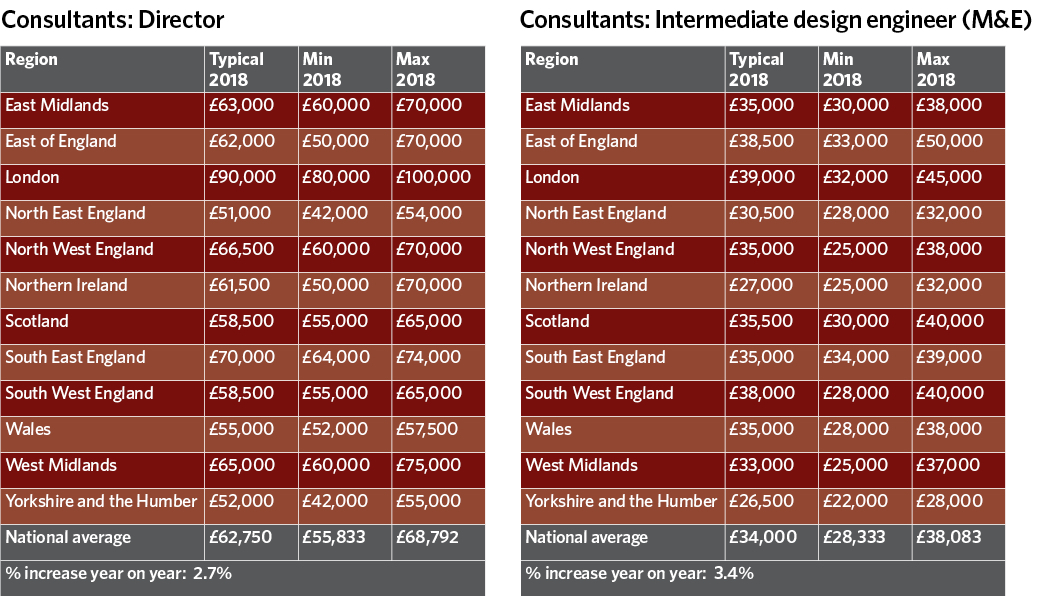 This positive picture of hiring intentions is reflected across the building services field: more than three-quarters of employers plan to recruit this year.
With hiring holding up, finding people with the right skills remains a headache for building services employers. 'Skills shortages are not getting much worse, but they're not getting better,' says Gelder.
Nearly two-thirds (62%) of firms surveyed by Hays said a shortage of suitable applicants will be their main recruitment challenge this year. More than eight in 10 (83%) respondents said they had faced skills shortages this year, with a third describing the situation as 'extreme'.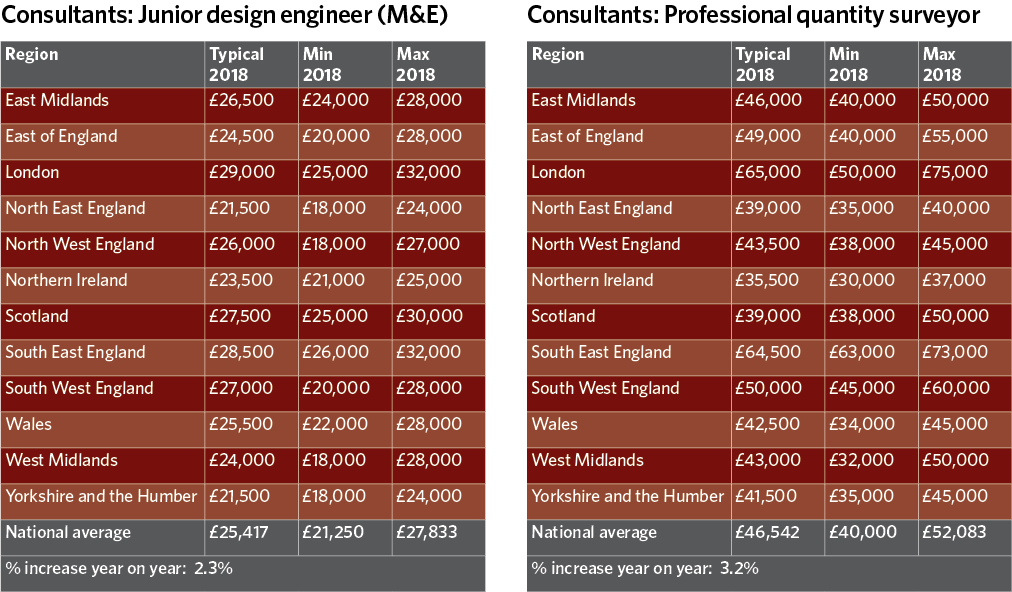 This dearth of suitably qualified staff is resulting in wider business headaches for building services employers. More than two-thirds (68%) reported that skills shortages were having an impact on productivity; nearly a third (30%) said the lack of skilled staff was inhibiting growth; while 20% said it was affecting employee morale.
Elementa has responded to the tight labour market for building services professionals by being more selective about its recruitment, says Kerr: 'We hold out for what we want, rather than getting bums on seats.' Nigel Williams, director of building services at Atkins, agrees with this approach: 'We have a lot of organic growth coming through – going out and looking for 20 to 30 bodies in two weeks to deliver a major project is not happening at the moment.'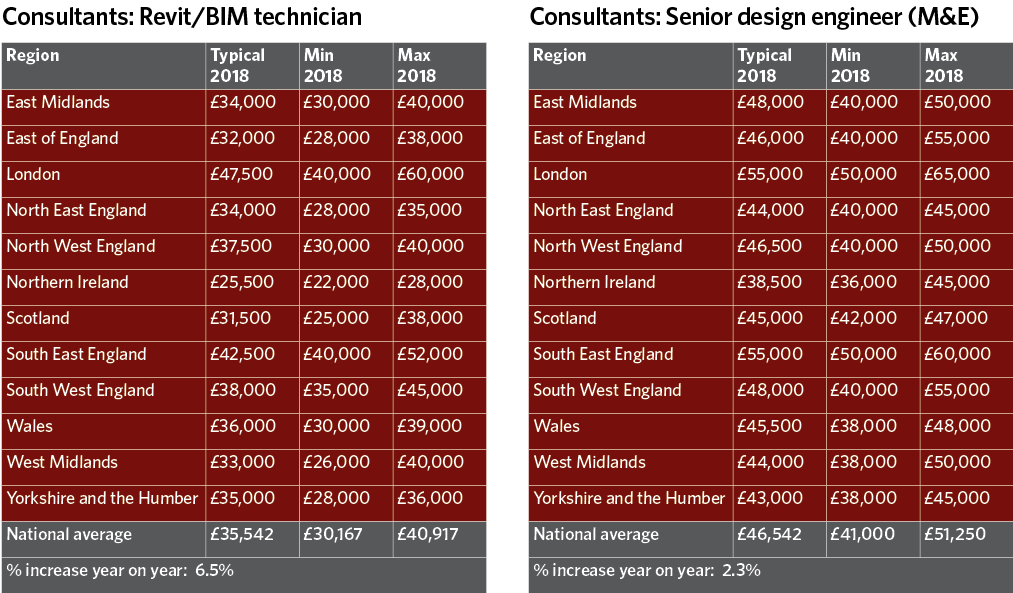 In addition, Elementa has increased investment in its graduate trainee scheme, says Kerr. 'It's a big commitment,' says Kerr, 'but, without it, we will suffer in the future.'
While organic growth plans and future work pipelines are strong, Gelder warns that this positive outlook is 'heavily tinged' by the uncertainty surrounding the impact of Brexit on the economy.
Tier one contractors' order books are 'pretty full' for 2018, but Kerr notes that they are generally uncertain about subsequent workflows. While continuing to plan for growth, he says Elementa will use 2018 to take stock. 'I suspect margins will be squeezed for many years. We want to use the time to be ready when we have more clarity about the market at the end of 2018.'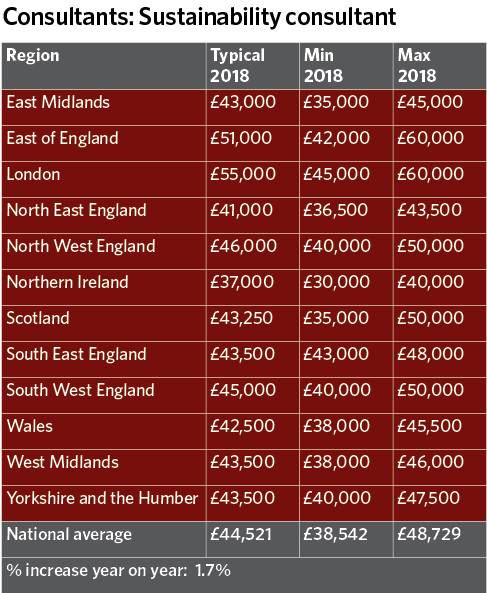 The uncertain economic environment has also had an impact on labour-market mobility, according to Gelder. 'We are fairly confident that there are fewer people now strongly considering a move, as against this time last year or two years ago,' he says.
A third of employees (32%) told Hays that job security was the most important factor when considering a move. However, work-life balance remains a strong consideration, identified by 16% as key when weighing up employment opportunities. This focus on work-life balance is mirrored by employers – 19% cited it as one of the main considerations for candidates, outstripped only by job security (22%).
Gelder says: 'For employers looking to retain key staff, it's advisable to communicate career development opportunities clearly, to ensure employees can progress quickly, and offer continued learning to improve job satisfaction.'
To recruit and retain staff, Kerr says it is increasingly important to offer flexibility, such as allowing staff to work extra hours during the week so they can get away at midday on Friday. 'A lot of people have young families, so we have to offer flexibility,' he adds. 'Those things can make the difference between someone joining Elementa and other very good companies – it's not just about money.'
Creating a good working environment is important too, says Neeson. Cundall's London office has recently moved into the first premises in Europe to meet the Well Building Standard. 'Staff turnover had dropped to nearly zero in that time, and absenteeism has really dropped,' he says. 'It is worth spending money on this stuff, because you actually make money on it.'