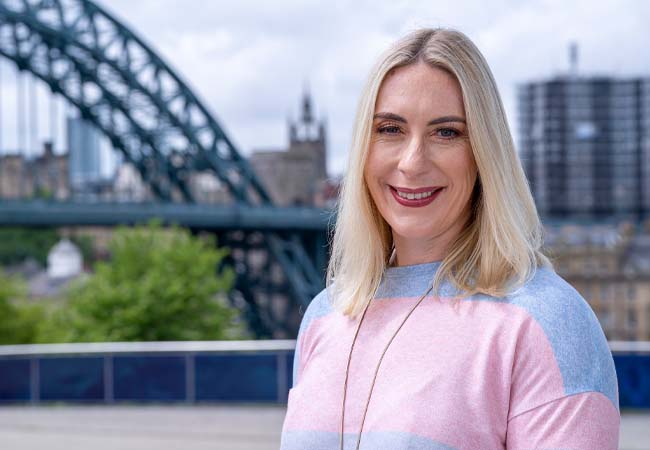 Carole O'Neil
Cundall's new managing partner Carole O'Neil is adamant that economic headwinds won't knock the consultant off its route towards its net zero goals.
The multidisciplinary engineering consultancy has pledged to be working only on net zero projects by 2030 and O'Neil says that will continue under her leadership. 'Climate change isn't going to stop simply because we are in choppy economic waters. We have a responsibility to keep pressing ahead,' she says.
While net zero, coupled with excellence in delivery, is at the heart of Cundall's business strategy, O'Neil has been appointed managing partner primarily to grow the business. She was given the same task 15 years ago, when Cundall hired her to help recruit the talented engineers it needed to grow and expand overseas – O'Neil has a human resources background. 'The leadership team felt that it was the right time to bring someone in who could focus on people. We were facing the skills challenges that we face now, in terms of availability, attraction and retention of talent,' she says. After five years, O'Neil was promoted to the board. 
On first meeting, O'Neil exudes warmth and openness, and you can see why she has been chosen to lead a company striving to appeal to the best talent in a competitive labour market. 
She appreciates the importance of a healthy work-life balance, and helped formalise agile working at the company, allowing employees to pursue passions outside work. For O'Neil, that means having more time to train as a competitive powerlifter. Extra benchpressing sessions during the lunch hour has enabled her to build up her strength and compete at a national level (see panel, 'From strength to strength'.) 
FROM STRENGTH TO STRENGTH
After 'stumbling' across the sport of powerlifting when researching fitness training, Carole O'Neil entered a novice competition on a whim. 
Five years later, she has become more than a hobbyist, competing and winning medals in national masters championships in the UK and Australia.  
It was the ethos of strong body, strong mind that attracted O'Neil to powerlifting. 'When you're doing a challenging day job, having something that keeps you fired up outside of work is game changing,' she says.
O'Neil won a silver medal in the recent masters classic category at the British national championships in Belfast – and, while on a work assignment in Australia, she entered a competition and won the national championships.
In powerlifting, competitors have three attempts to lift as much weight as they can in three lifts – the squat, bench press and deadlift. Setting up a gym in the garage has taken O'Neil's powerlifting to the 'next level', she says, as hybrid working means she can squeeze 15-minute sessions into the working day.
She enjoys the camaraderie of the sport and, last year, was appointed chair of the Yorkshire and North East Powerlifting Federation. 'I've met some wonderful people who have become very good friends. It is a great community – everyone just wants everyone else to succeed,' she says.
Watch O'Neil in competition at bit.ly/CJAug22CO 
Despite rampant inflation and forecasts of an economic slowdown, O'Neil says Cundall is still aiming for growth – particularly in Asia, an area of the business she knows well, having spent 18 months in Hong Kong and Australia until 2020. She describes her role there as peripatetic leadership support, working with local teams to address human resourcing challenges. Providing opportunities for people to set up offices overseas has been key to growing the company, as well as retaining staff, she adds.
'We believe staff are more likely to stay if they are able to pursue ambitions overseas. Moving country and job is quite a big deal, isn't it? But if you only have to do one of those two things, there's more of a safety net.'
Cundall was partially insulated from the effects of Brexit because it has offices in the EU, says O'Neil, which meant employees could move to Cundall offices in countries such as Ireland, Romania and Spain. While the company didn't see an exodus of people returning home post-Brexit, the new restrictions on mobility make recruiting engineers from Europe challenging. 'That's cut off a source of talent for us and made it more difficult,' O'Neil says. 'It's challenging in terms of the practicalities, from a business point of view, and the aspirations that people have to come to the UK.'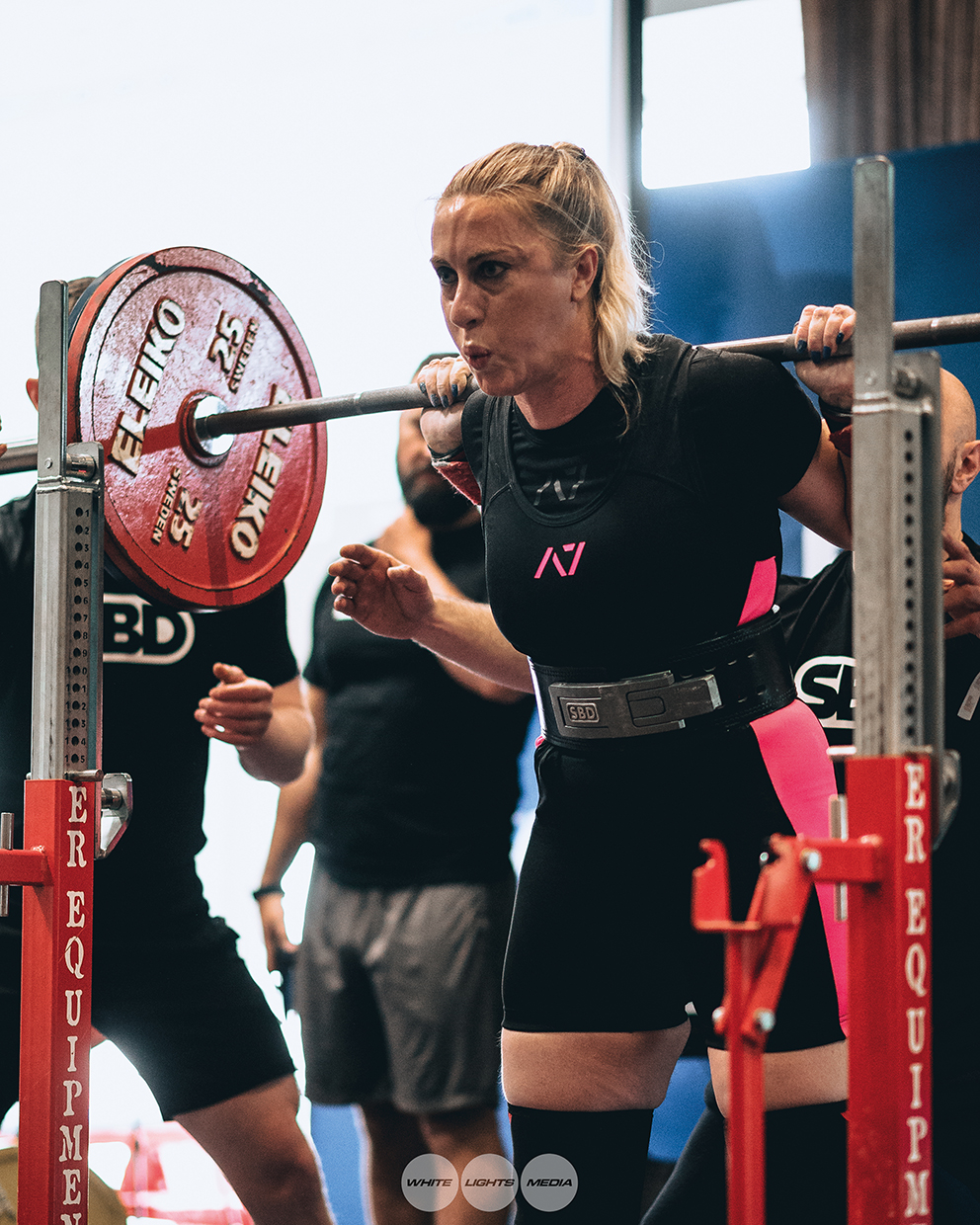 As one of the first women to head up a global engineering consultancy, O'Neil's appointment is highly symbolic, and she says reaction has been overwhelmingly positive, both internally and from clients. But she warns there is still a long way to go. 'Although they are getting better, the numbers for female representation are not yet where we want them to be,' she says. 
Over the past three years, there has been a big focus on equity, diversity and inclusion at Cundall, O'Neil adds, with a member of the HR team, Kieran Thompson, focusing exclusively on talent, diversity and inclusion. Initiatives include an annual demographic report, an employee network for gender, ethnicity, neurodiversity and LGBTQ (known as the kaleidoscope network), and a diversity leadership programme. 
To reach different socioeconomic groups, Cundall does educational outreach with schools, engaging with students who may not otherwise have the opportunities – for example, a programme with Lambeth College offers work placements and mentoring to students. 
'The more welcoming and inclusive we can be to a broad cross-section of people, the better off we are and the more ideas are brought to the table,' says O'Neil.
Next generation
Given her background, it's no surprise that O'Neil is keen to develop initiatives to attract and retain staff. She wants to improve what, in HR terms, is called the employee value proposition. This is the unique set of benefits employees receive in return for their skills and experience.
Cundall's includes a learning and development programme, and a commitment to give young staff the opportunity to work on big projects with senior staff.
To achieve net zero, the company is pushing from the bottom up, says O'Neil: 'The people with the ideas and real passion are at the much more junior level of the business. To harness this creativity, teams have been put together that include people with different levels of experience and from different backgrounds.' Early career engineers will also get the opportunity to work across a range of sectors, she adds.

The more welcoming and inclusive we can be to a broad cross-section of people, the better off we are
Younger team members have been keener to return to the office post-pandemic, for the social side of work and the comforts of a professional working environment that may not come with a house share, says O'Neil. Cundall has formalised an agile-working arrangement, with employees typically spending 60% of their time in the office. This flexibility offers great advantages, she adds, as it allows for collaboration with colleagues in different time zones and better opportunities for work share.
Cundall has recently occupied a new space in Manchester's Northern Quarter, which has been set up differently from its previous offices, post-Covid. The format lends itself much better to agile working, says O'Neil, with more multipurpose common areas for socialising and collaborative work, along with areas for quiet, more private working. 
Cundall was one of the first companies to pursure Leed accreditation, with their London office receiving a WELL building accreditation in 2016. The accreditation was achieved for the industry-leading innovations that were implemented to enhance health and wellbeing in the office. Similar principles have since been consistently applied in other Cundall offices.
When musing on her promotion, O'Neil admits there was a board-level discussion about whether there should be an engineer at the top – but she says, for companies to be successful, they need a broad range of talent. 
'We have fantastic technical engineers, but companies need a mix of skills, including those from an HR and finance background who know how to run a business,' she says.
'There were questions asked about who would pour oil on troubled waters if we have an unhappy client, but we're a multidisciplinary practice, and I will encourage the client to speak to an engineer experienced in the [relevant] discipline.' 
Cundall clearly believe that O'Neil's core skills will enable the company to recruit, develop and retain talented engineers and propel them well on the way to achieving its business and net zero goals.