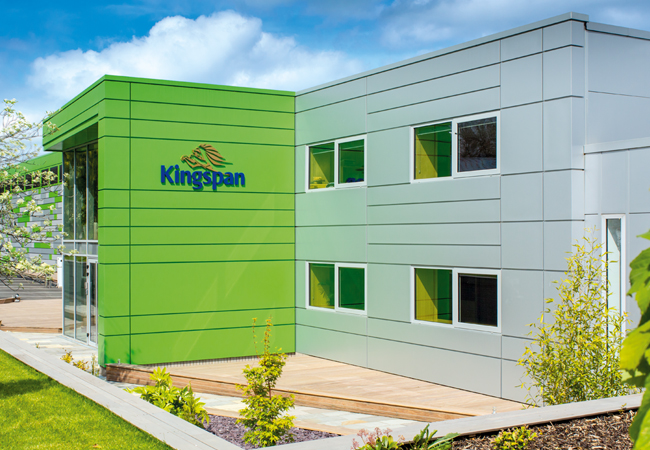 The Kingspan Group uses ISO 50001 to manage energy on its properties
Thousands of organisations in the UK have an opportunity to cut energy costs through the implementation of the Energy Saving Opportunities Scheme (ESOS). The government programme requires large firms to do an audit every four years, to identify where energy can be saved in buildings, transport and business processes.
A CIBSE Certification breakfast briefing, chaired by consultant Ewen Rose last month, looked at how firms might go one step further, and assess their energy performance by implementing ISO 50001. This is a voluntary, international energy management standard that identifies, prioritises and records opportunities for improving energy performance across an organisation.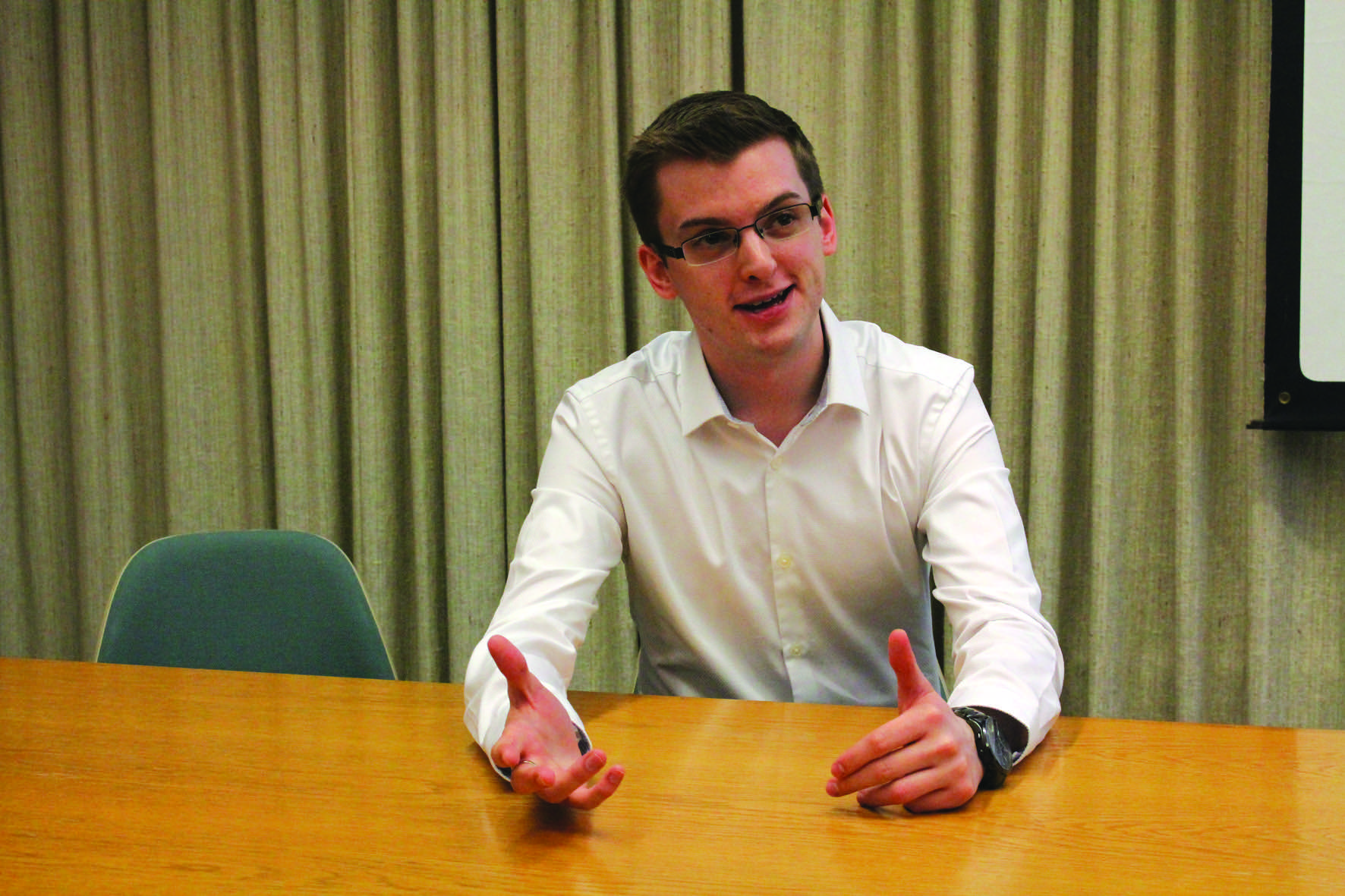 Having ISO 50001 gives you a competitive advantage. I have seen people put up their prices because they have certification – Sebastian Gray
Speaking at the From ESOS to ISO 50001 briefing, head of CIBSE Certification, Andrew Geens, said the standard was a gamechanger as it required organisations to continually assess energy management systems (EnMS), which means monitoring energy use.
He said: 'ISO 50001 is a system to make sure companies have a process to manage energy and continually look for improvement and the opportunity to reduce energy cost.'
Geens said there is a danger of ESOS being ignored once the compliance box had been ticked. 'The issue is that it is on a four-year cycle. There is a risk you focus on it for a month, then put it on the back burner.' Geens said the industry had treated energy efficiency like this since the 1970s. He said the ISO 50001 EnMS was an opportunity to 'keep an eye on the ball all the time'.
Training for ISO 50001 Energy Management
CIBSE Certification is UKAS accredited to certify ISO 50001 compliant EnMSs. CIBSE ISO 50001 training is for those involved in the design, implementation and management of an Energy Management System (EnMS).
The three-day course is a mixture of lectures and workshops, and provides 21 hours of CPD. There is an exam for those who wish to become a Low Carbon Consultant (LCC) EnMS; this allows consultants to plan and implement EnMS to ISO 50001. 
2016 training dates:
London: 22-24 March; 24-26 May; 26-28 July
Birmingham: 14-16 June
Visit here to book
Further dates for 2016 will be added around July. For notification of these, email eventbookings@cibse.org
Firms can comply with ESOS by meeting the ISO 50001 standard and, so far, around 4% of companies complying with ESOS have gone down this route. The deadline for organisations seeking ESOS compliance using ISO 50001 is 30 June 2016.
Deon Joubert, divisional manager at Kingspan Insulation, said ISO 50001 was about more than compliance. The Kingspan Group has an ambitious target of making the whole business net zero carbon by 2020, and is using ISO 50001 to identify, maintain and manage energy savings. 'It's a long-term, sustainable compliance solution – you don't have to worry about it every four years,' said Joubert. 'It brings discipline to the way you manage your energy and it formalises energy efficiency improvements.'
Using data for improvement initiatives based on life-cycle cost analysis helps to compile capital expenditure applications that demonstrate real savings and favourable payback terms. Joubert said ISO 50001 had served to reduce the cost of ESOS compliance across 17 Kingspan Group sites in 2015, and supported energy savings in excess of £300,000 for the Insulation Division alone.
Integrated systems
It helped, Joubert added, that Kingspan Insulation was already meeting the ISO 9001 Quality Management, ISO 14001 Energy Management and OHSAS 18001 H&S Management standards. 'Adding ISO 50001 was relatively easy because our management systems are fully integrated,' he said. 'We have weaved ISO 50001 into the existing systems. We now have four management systems fully integrated, and one manual.'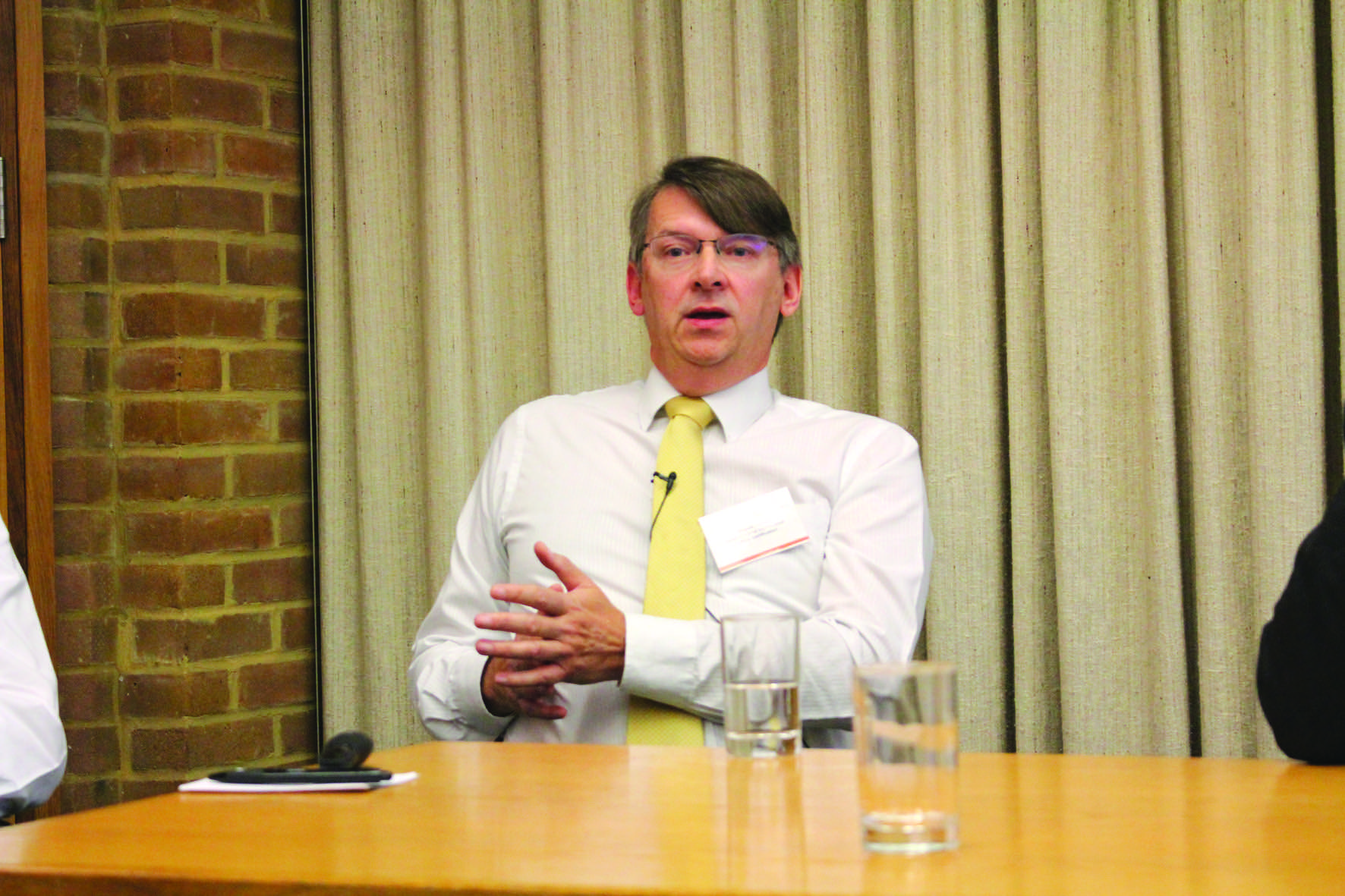 The fundamental issue with ESOS is that it's on a four-year cycle. There is a risk you focus on it for a month, then put it on the back burner – Andrew Geens
Geens said CIBSE Certification was planning to expand the number of management standards it certified, and had already applied to UKAS to extend its scope to ISO 9001. He said it will complement ISO 50001 and, once it is in place, CIBSE will apply for ISO 14001.
Joubert said ISO 50001 is very suited to a multinational company such as Kingspan, because it is an internationally recognised framework and can be used to comply with evolving energy efficiency legislation. 'It is a useful standard, which helps you demonstrate savings,' he said. 'It's one template, one certification body, and the same knowledge gets passed on inside Kingspan Insulation to ensure energy management is uniform, standardised and in line with business needs.'
A key element of ISO 50001 is that senior management must commit to managing energy use. GEA Consulting director Sebastian Gray said: 'If you are in a meeting and the directors are not interested, it will fail.'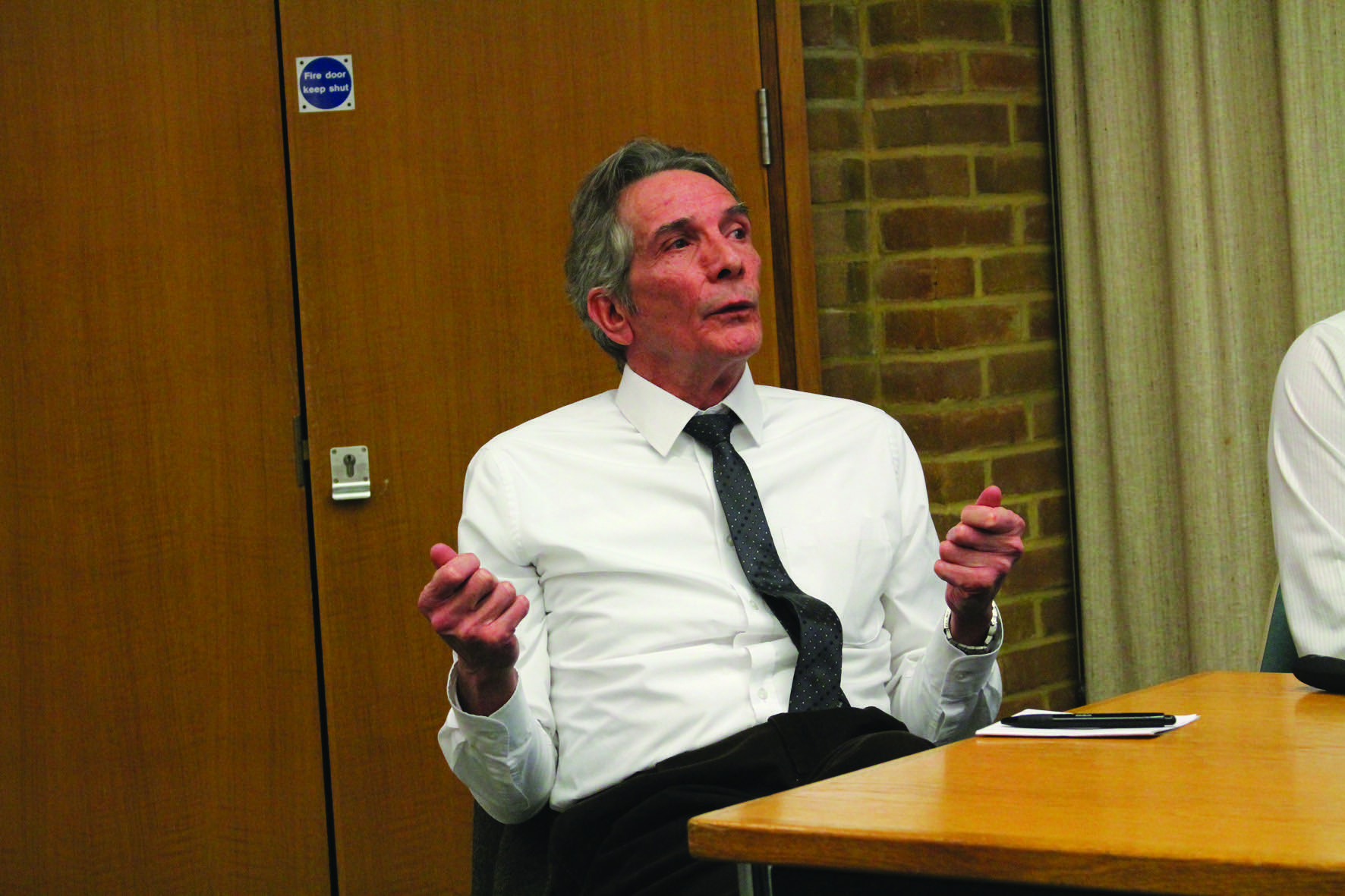 ISO 50001 brings discipline to the way you manage your energy and it formalises energy efficiency improvements – Deon Joubert
'ISO 50001 is about the organisation's EnMS being supported by top management who sign off the energy policy,' said Tony Lindsay, director at West London Energy Assessor. 'I want to talk to whoever put their signature on an energy policy.'
Under ISO 50001, the board appoints a management representative (MR), who is responsible for all aspects of the EnMS as it evolves. Lindsay said that MRs must be given the authority to drive the EnMS, and Gray said training must be given to MRs and staff.
Value added
Lindsay said there must be a succession plan for MRs. 'There must be business continuity for your EnMS. What happens when someone leaves? If there isn't a succession plan, there is a high probability nobody will know what it is.'
In some circumstances, ISO 50001 gave firms a better chance of winning work, said Lindsay. 'It can open doors to getting extra business. Organisations are being asked at the tender stage how they manage energy. If they say they have ISO 50001, people are satisfied.'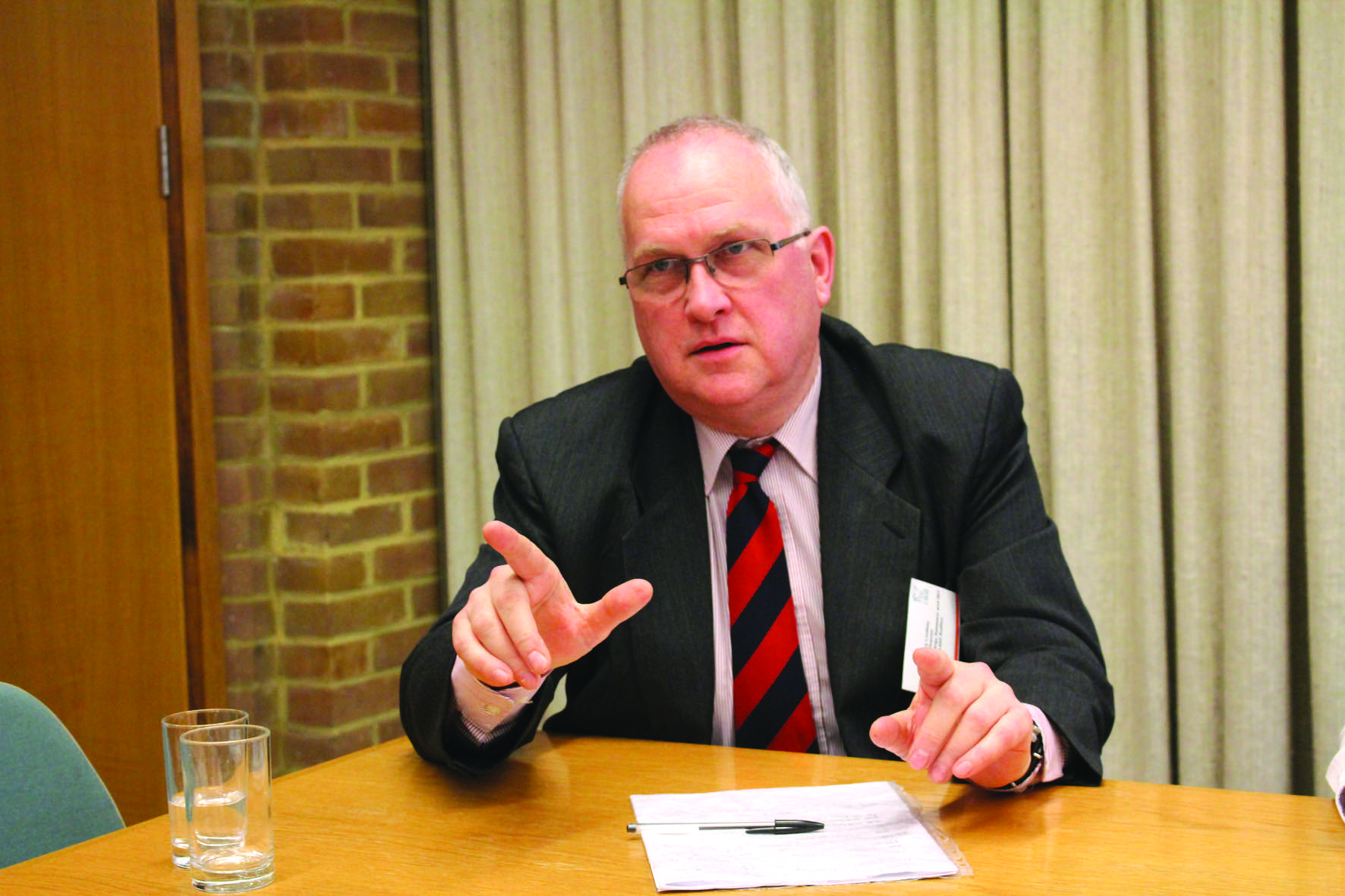 Organisations are being asked how they manage their energy. If they have ISO 50001, people are satisfied – Tony Lindsay
Gray said that ISO 50001 can add value to your proposition. 'Having it in place, and marketing it, gives you a competitive edge; in some cases, I've seen people put up their prices because they have certification,' he said.
Geens said many ESOS Lead Assessors are recommending to organisations that they gain ISO 50001; one assessor suggested it as an energy saving measure to 30 of the 42 companies he audited under ESOS.
The more energy a company uses the more likely it is to benefit from ISO 50001, said Geens, because the payback will be quicker. For instance, if an organisation spends £1m a year on energy, investing in ISO 50001 may reap a 20% reduction in fuel bills annually.
'Every firm has got benefits from it,' said Lindsay. 'It forces them to look at the way they do energy management. Payback has been much greater than costs.'