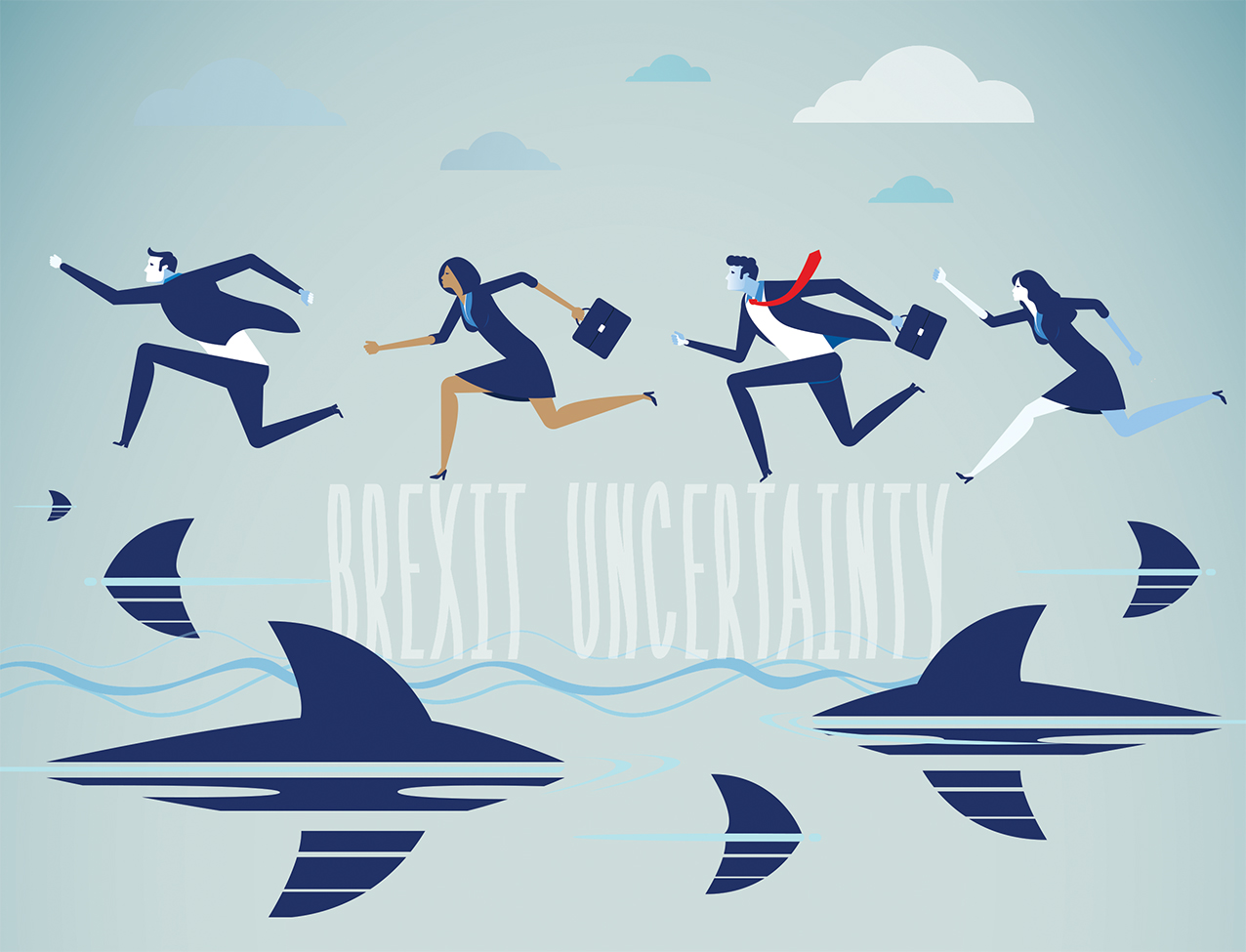 Optimism is running high in building services, despite the wider economic uncertainties surrounding Brexit. That's the key finding of the latest CIBSE Journal salary guide, compiled by Hays Building Services.
The recruitment consultancy's annual survey of building services employers shows that 97% expect business activity levels to increase or stay the same over the next 12 months. While this is marginally lower than the unanimous confidence expressed this time last year, nearly two-thirds (61%) of firms are planning for increased activity. Nearly as many (59%) report optimism about the wider economic climate and the opportunities it may create in the next two to five years – higher than the overall figure of 43% for UK employers.
The survey's findings are reflected at Black & White Engineering, which has its headquarters in the North East and has seen its turnover double compared with the previous year. Steven Horn, a director of the company, expects growth to be only 'slightly' slower this year.
David Stafford, director of S I Sealy, says the firm's pipeline of work will keep it 'very busy' for the next 12 months at least: 'We're busy fools at the moment – working our socks off.'
Peter Sutcliffe, managing director, buildings and places, for London Commercial at Aecom, says: 'We have been surprised by how much activity there is in the market.' Activity levels are very strong, he says, although the 'big question' is whether private sector clients will put projects on ice because of broader concerns about the market.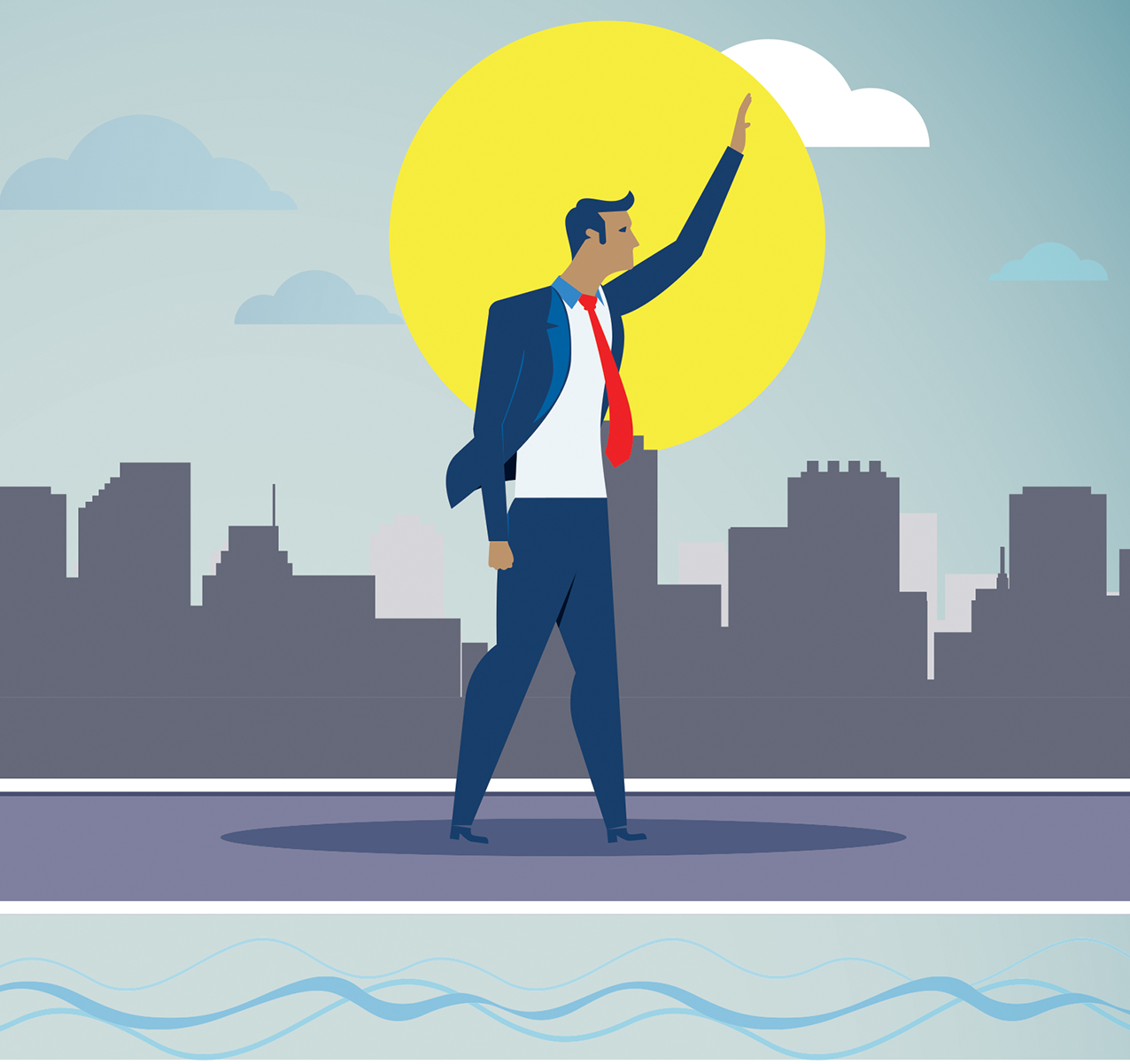 More than two-thirds (65%) of building services professionals would still consider moving jobs in the next 12 months, according to Hays. Uncertainties surrounding the wider economy could weigh on moves though, cautions Sutcliffe, who believes: 'If the market gets jittery, people will stay put.'
James Ford, who heads up Hoare Lea's sustainability team, agrees. 'There needs to be a level of confidence for candidates to move and for employers to recruit.'
Such concerns do not appear to be holding back the 80% of building services employers that, according to the survey, are planning to recruit over the next 12 months. More than a third (39%) plan on hiring temporary or contract staff, with 59% of those doing so to meet peaks in demand.
This approach to temporary recruitment is reflected at Hoare Lea. Ford says: 'We keep it at a manageable level: the majority sits with the permanent staff, where we like it to be.' He adds that the company has just been putting the finishing touches to its graduate recruitment programme for the coming year.
Continuing buoyancy in the recruitment market has fed through into salaries, which rose by an average of 2.8% for building services roles last year. This was above the UK average for all UK sectors, which was 1.9%, and for construction and property (2.7%). Two-thirds (63%) of employers in building services had raised salaries in the past 12 months and 59% plan to increase them again in the coming year.
The survey's finding on pay rises tallies at S I Sealy, which awarded an average increase of about 2.5% when it conducted its last salary review in April, says Stafford. The company is now under 'a lot of pressure' from staff to go further this year. It will be difficult to accommodate such a big increase, however, given the fresh jump in auto-enrolled pension contributions, he says, which is due to kick in this April: 'We will probably offer 4%; we can't afford to give six. I don't see where the government thinks we can find that.'
Sutcliffe expects Aecom's across-the-board increase to be close to 2.8%. However, the consultancy giant is one of the building services employers planning to add staggered increases to targeted staff, as a way of easing salary pressures, he says: 'Good people will always be offered opportunities, so there is tremendous pressure on salaries.'
Hoare Lea has also been offering incremental pay awards to recognise performance, says Ford: 'It's useful to manage the degree of uncertainty while ensuring that those who are performing well are rewarded.'
Last year's average increase of 2.8% across building services is below the previous survey's figure of 3.9% though. Richard Gelder, director at Hays Building Services, suspects this apparent easing of pay inflation marks an end of the post-financial crisis catch-up in salaries.

"More than a third said skills shortages have had an effect on expansion – while 41% said they have undermined their companies' ability to deliver projects"
'We have had four or five years of above-inflation pay and it gets to the point where people are kind of OK. After the financial crisis, there was a real sense of needing to get earnings back and we are past that now. We've had more than three years of above-inflation pay across the sector, so it's not a huge surprise that there would be a dip in overall salary rises.'
Employers are also under less pressure to award big pay hikes, Gelder says. 'Inevitably, there was a bit of over pay as people began to rebuild teams, which has settled down.'
Underpinning pay pressures, though, are lingering concerns about skills shortages, reported last year by nearly all (93%) building services employers. More than a third (39%) said skills shortages have had an effect on expansion, while 41% said they have undermined their companies' ability to deliver projects. Nearly a third (29%) of employers said skills shortages have had an impact on employee morale.
This challenge looks set to continue, with 64% of employers expecting to face a shortage of suitable applicants over the next 12 months. The UK's impending withdrawal from the EU is fuelling shortages, says Gelder. 'The availability of EU workers continues to decline against the backdrop of Brexit. In an already skills-short market, this loss of talent has been an extra element in creating pressure, which is feeding into increased competition.'
Sealy's Stafford says it is 'almost impossible' to get good senior electrical engineers, MEPs and BIM operators. Sutcliffe, meanwhile, says Aecom is exploring the possibility of more apprenticeships, and maintaining its 40-strong graduate training programme.
However, retaining engineers once they have achieved chartered status is also a problem, he says. 'We have no problems getting people into the business, but we are seeing challenges with convincing quality staff that want to remain in the industry.'
Increasingly, firms need to think beyond the bottom line to reward employees, says Gelder. 'It's not just about money, but about other things like flexible working.'
Non-pecuniary awards are on the agenda across the sector. 'We are having to do more to keep people,' says Stafford, who explains that Sealy is offering an extra day's holiday on an employee's birthday and health insurance from this April. Gelder says: 'Over the past year, the ones who are smarter are winning the battle for talent.'
Ford argues that the kind of projects Hoare Lea works on are a draw for would-be recruits and existing talent. He cites Deloitte's central London office at 1 New Street Square, which was the first workplace worldwide to be certified Well Gold and Breeam Outstanding. 'It has to go beyond the salary,' he says. 'People need to feel they are doing something of purpose.'