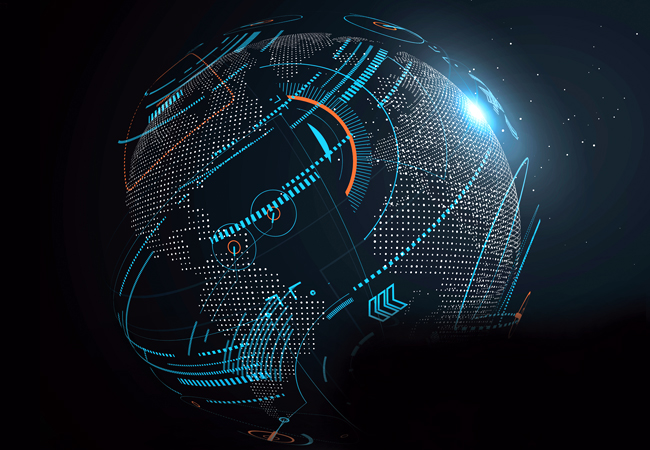 4D virtual reality
Contractor Multiplex is using integrated 4D construction planning platform Synchro PRO 2017 to model 22 Bishopsgate, a 62-storey skyscraper designed by PLP Architecture. The platform allows users to develop their build programmes alongside graphical representations of the proposed works.
Multiplex teamed up with 4D modelling provider Freeform to develop the 4D VR model. This enabled teams to: move through their construction project programmes in a virtual space; attend site, virtually, at any point in the future; and comprehend work sequences.
Consultant Bryden Wood has also ventured into the 4D realm by teaming up with 3D Repo to launch a platform for visualising how construction projects change over time.
Using virtual reality (VR) headsets – such as Oculus Rift and HTC Vive – and 3D Repo's database-driven digital construction platform, the 4D sequence-visualisation tool allows users to access the latest 3D models and make real-time changes and informed decisions.
4D modelling refers to the fourth dimension of time – so a 4D schedule is a 3D model that includes construction sequencing. This allows teams to analyse events on a timeline and see the steps required to complete tasks within the construction process.
The platform uses a component-based database, so information is live and accessible throughout the project life-cycle. MEP engineers can immediately see problematic areas and clashes, while other team members – architects, engineers and the client – know what is happening and can respond quickly.
Use of sequencing within original authoring tools allows a timeline of models to be created, which can be played back in VR. Multiple sequences can be applied to each model, allowing different scenarios and outcomes to be visualised.
Automated concept design
The building information modelling (BIM) process is revolutionising the building services industry. However, it has had limited impact on design processes carried out at project concept stage – defined by RIBA as Stage 2 – where a 3D building-geometry model is not yet available.
Within Stage 2, an MEP designer is required to complete a final project brief – including design criteria – propose servicing strategies and estimate overall building loads. This is followed by confirmation of space requirements for plantrooms, risers and main horizontal distribution routes.
Alek Wisniewski, BuroHappold Engineering senior mechanical engineer, and Carl Collins and Richard Vincent, from the CIBSE Digital Steering Group, have developed the concept automation rollout (CAR) process – a best-practice workflow and tool to automate concept design.
It is a system of logically separated, interlinked spreadsheet templates that use a tabular format with single-point-of-data entry and modular principles. Instead of following a traditional narrative approach, the process is based on digital storytelling.
The final results are presented in the form of tabular schedules, colour-coded layout diagrams and room data sheets –thereby demystifying MEP design for other disciplines and eliminating confusion, missing information and human error.
'All data can be easily exported to the BIM model, once it is available,' says Wisniewski. 'It also allows for in-depth results analysis and benchmarking. CAR workflow proved to be a great time saver, relieving designers of "reinventing the wheel" with long and repetitive tasks, so they can focus on what they love – engineering.'
Battery storage
The main power applications for large batteries were used in balancing services for grid transmission and distribution systems. However, batteries paired with renewable energy sources – such as solar PV systems – are now being used in community energy schemes.
Applications such as 'islanding', where batteries are used with renewables in isolated grids, 'peak shaving' and the 'behind-the-meter market' – which allows consumers to store and use the power they generate – are possible with batteries. One such scheme, set to go live this summer, is Europe's largest community energy battery installation, at the Trent Basin housing development in Nottingham (see page 38). Power generated by PVs on the 560-home development will be stored in a giant 2.1MWh battery, sized to be future-proof.
The second phase of the project will incorporate a heat pump network and thermal store – also powered by the PV and battery – and revenues will be earned from grid and heat sales. This will allow price arbitrage to be used, consistent with the carbon mix of the grid – for example, importing at night and exporting at some points of the day. The battery will also be used to supply or absorb power from the grid under a frequency-response-type contract.
Centrica is also working on a commercial battery-storage scheme at Gateshead Council that can store and release power on demand, as well as support the National Grid. The project has been designed to store or release energy for the Gateshead District Energy Centre, and will respond to any fluctuations in demand in less than a second.
Once commissioned, Centrica will manage the project under a 10-year contract, offering various flexibility services for the grid to help keep the national electricity network in balance. In time, it will also be used to help meet peaks in local demand, supplying electricity through a private wire to council-owned buildings and well-known Tyneside buildings, including Gateshead College and the Sage Gateshead concert venue.

 "CAR workflow relieved designers of 'reinventing the wheel' with long and repetitive tasks, so they could focus on what they love – engineering"
Offsite construction
Prefabrication of services is not new, but – until now – offsite manufacturing has been associated with the delivery of rectilinear pods and modules, dropped into a frame like pieces of Lego. However, more offsite manufacturers are winning contracts for less conventional builds – for example, the Gasholders London project in King's Cross, London, a circular building housing 145 apartments.
MEP services contractor SES Engineering Services worked with main contractor Carillion to build the modular systems for the circular corridors. It used Revit to design the pipework in corridors, which required 10-degree bends in 100mm steel pipework every 2.5 metres. As well as these circular modules, SES factory-built 270 service cupboards, which included heat interface units, HVHR units and underfloor heating. Revit was used, with COBie data requirements, which will enable the client to offer its facilities management supplier a data-rich model of the building.
SES estimates the build time for the Gasholders was reduced from 29,000 to 10,000 hours, enabling early testing and commissioning of services. The firm also provided prefabricated services to the curved, precast modules used to build the new 2.7km-long Queensferry Crossing, spanning the Firth of Forth in Scotland. This proves that factory construction is possible on the most complex projects if design is closely coordinated with offsite companies from the outset.
Acceptance testing in heat networks
The use of operational data to understand and improve the performance of HVAC equipment is becoming increasingly prevalent in building services. Sister companies FairHeat and Guru are the pioneers of data monitoring in heat networks, and they are now using Guru's data-monitoring software to test heat networks at the commissioning stage.
This acceptance testing records how the heat network is performing at the point of handover from developer to client. It looks at how the system is working during standby and water and space-heating delivery, and will check how fast the hot water is passing through to the tap.
Acceptance testing will also expose networks that have not been commissioned properly, because the client has proof. Until now, clients have no comeback, because they cannot tell whether the network is working as designed.
In addition, say FairHeat and Guru, the data can be used at an earlier stage to optimise system design.
The Department for Business, Energy & Industrial Strategy is creating a compliance standard – expected later this year – to encourage all developers to undergo a form of acceptance testing that results in systems working perfectly at handover.