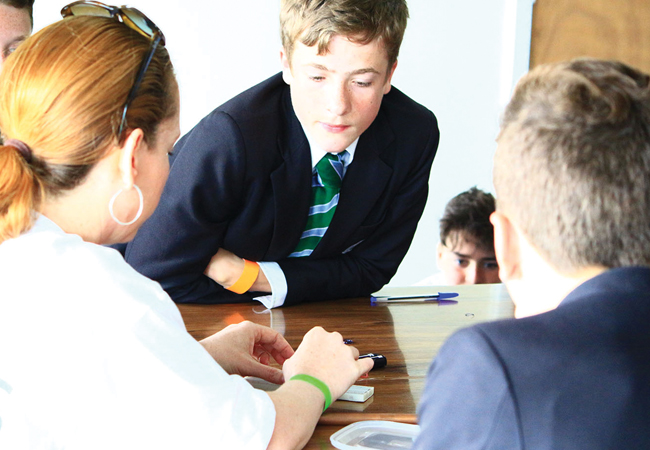 When we asked a group of students recently if they knew about careers in architecture, civil engineering and structural engineering, practically every one of them raised a hand. But when we asked how many had heard the term 'building services engineer', their arms remained glued to their sides.
This was a real eye-opener for us, so we decided to design science, technology, engineering and maths (STEM) events targeting building services, as part of the Atkins Young Engineers & Scientists (YES) Programme held within our offices.
At our first event, we incorporated five areas of building services, and delivered workshops to 50 Year 9 pupils. These gave them the opportunity to try out experiments linked to a concert arena, to make it more memorable than the average STEM presentation. Each of the five workshops – covering mechanical, electrical, lighting and fire – had to function in harmony with each other to make the arena work.
Mechanical
The back-of-house area of the concert arena needed to be ventilated properly, so that changing rooms and practise rooms would all be comfortable for occupants. Using a table-top model of the area with a fan attached, students released smoke pellets from the 'plantroom'. They then had to open ductwork dampers in the various rooms to try to get air moving around the whole of the model.
Electrical
Convert arena services designed by the students
The pupils had to come up with different methods of maintaining power to the stadium, using a table-top model of part of the building. They wired up several renewable energy sources to both light rooms and power some of the fans. They also had to work with various scenarios, such as powering the concert arena at night when solar energy sources were off and when extra power was needed.
Lighting
Using different types and colours of lighting, the pupils tested – and so learned about – how important illumination is to the show taking place on stage, and the impact that this can have on the audience.
Fire
A mock fire occurred in our concert auditorium as the pupils were watching a concert. They had to escape from the area while wearing 'smoked vision' (blocked out) glasses, and without any fire escape assistance – which was difficult. They used the experience to consider how to design emergency lighting and other features, then evacuated the area again and compared it with the first time.
How do you design a concert venue? Students came up with everything they would want in a stadium that would need to be designed by building services engineers. What would the input, process and outputs of the system be?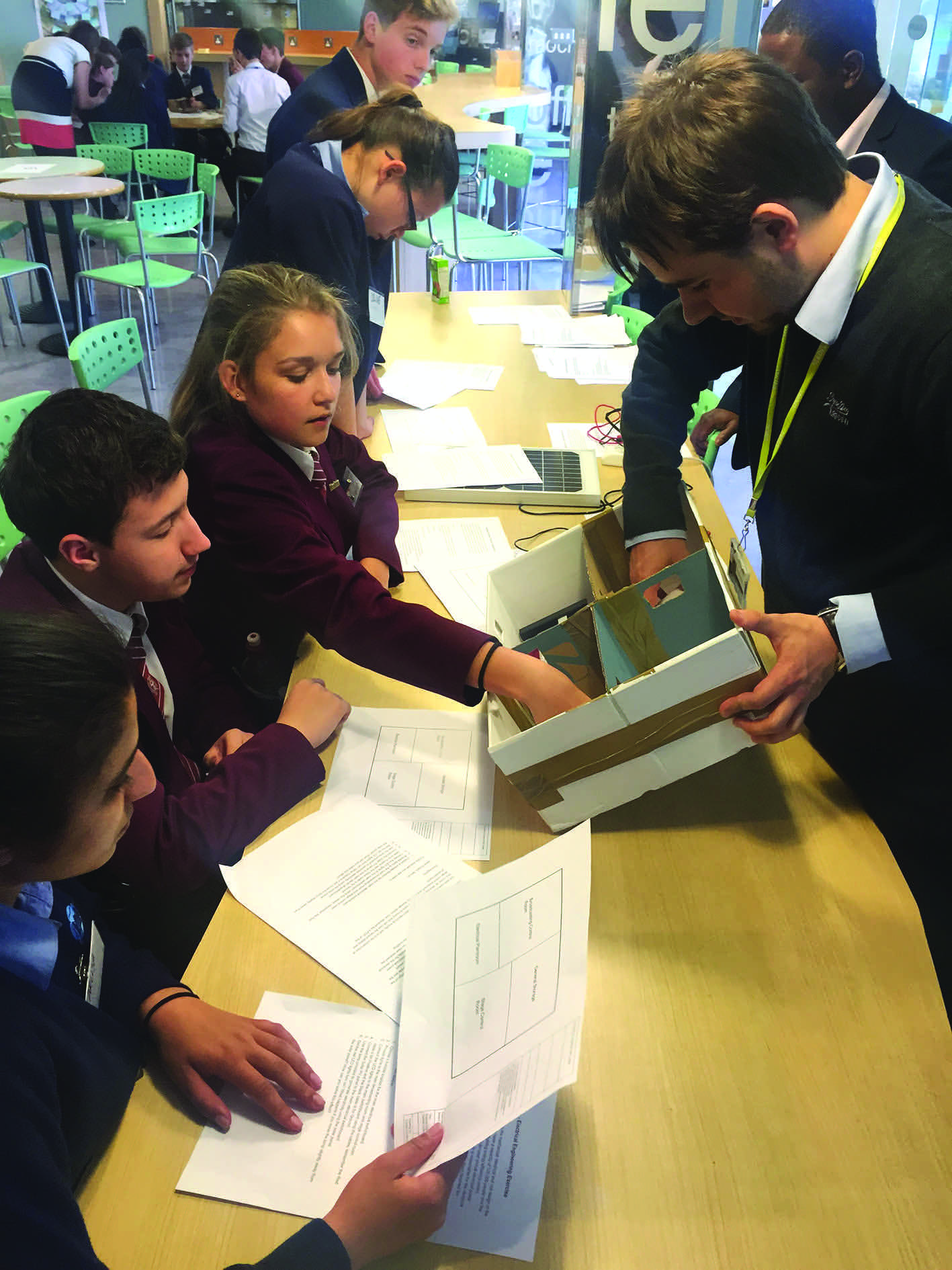 Afterwards, they looked at a creation through Google Cardboard glasses to get a 3D-visualisation of the space. The feedback was very positive, with students enjoying the interactive sessions and virtual reality. Engineering is going digital and, at Atkins, we are increasingly turning to 3D visualisations to help clients get a better idea of how designs will look when they are built. This kind of interactive learning appeals to youngsters because many of them role-play in virtual worlds in their spare time.
Initiatives such as this put building services engineering in a good light. They show students what we do and offer them a taste of what to expect if they follow it as a career.
The shortage of schoolchildren studying STEM subjects has been well-documented, and we know how important it is to hook them early, because they commit to subjects in advance of sitting GCSEs. But if we keep asking the right questions, listen to what they have to say, and design the right events, we'll have a better chance of enticing them to take up careers as building service engineers.
Details on becoming a STEM Ambassador are available here