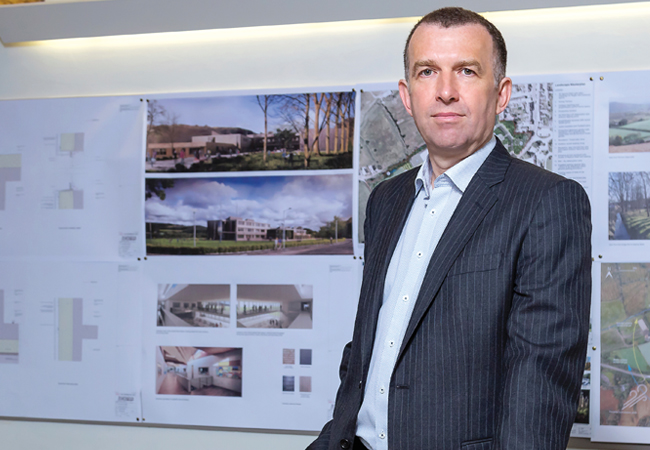 We've now won the CIBSE Building Performance Award three times with Passivhaus schemes and we've been highly commended for another scheme, which is proof of how well Passivhaus works,' says Jonathan Hines, managing director of architect Architype.
The practice worked with building services engineers BDP to develop the design of the Enterprise Centre, a Passivhaus scheme for start-up businesses at the University of East Anglia. It won the Commercial/Industrial category at this year's awards.
It was one of two Passivhaus schemes that triumphed at this year's ceremony; the other was the University of Leicester's George Davies Centre (formerly the Centre for Medicine), designed by Associated Architects working with engineer Couch Perry and Wilkes for contractor Willmott Dixon.
Hines is unsurprised by the awards success of Passivhaus schemes. 'People expect buildings to work and very often they don't; the great thing about Passivhaus is that people know they will get a building that will work,' he says.

We showed it was possible to deliver a Passivhaus school for a conventional school budget – Jonathan Hines
Its assured energy performance is one reason for the growing uptake of the low-energy Passivhaus design standard in the UK. 'The energy savings are an attraction, as are the low running costs,' says Hines. He adds that, in its first two years of operation, heating energy consumption for the Enterprise Centre was 'less than 11kWh·m-2·per year, well below the 15kWh·m-2·per year Passivhaus target'. If further proof were needed, the scheme has also been awarded a DEC A for its energy in use.
The success is one reason Passivhaus is gaining momentum in the UK. Hines says that 70% of the projects Architype is currently working on are Passivhaus, including the UK's first Passivhaus-certified secondary school for the London Borough of Sutton. 'I would say it is moving into the mainstream – I am constantly amazed at how many people have heard of it and know what it is,' says Hines.
Architype's involvement goes back almost a decade. At the time, it was striving to find ecological and energy efficient ways to build. It had also started to monitor its completed schemes. 'They were performing pretty well compared to bog-standard Building Regulations-compliant schemes, but it made us realise that there was a lot more we could do to improve their performance,' Hines explains.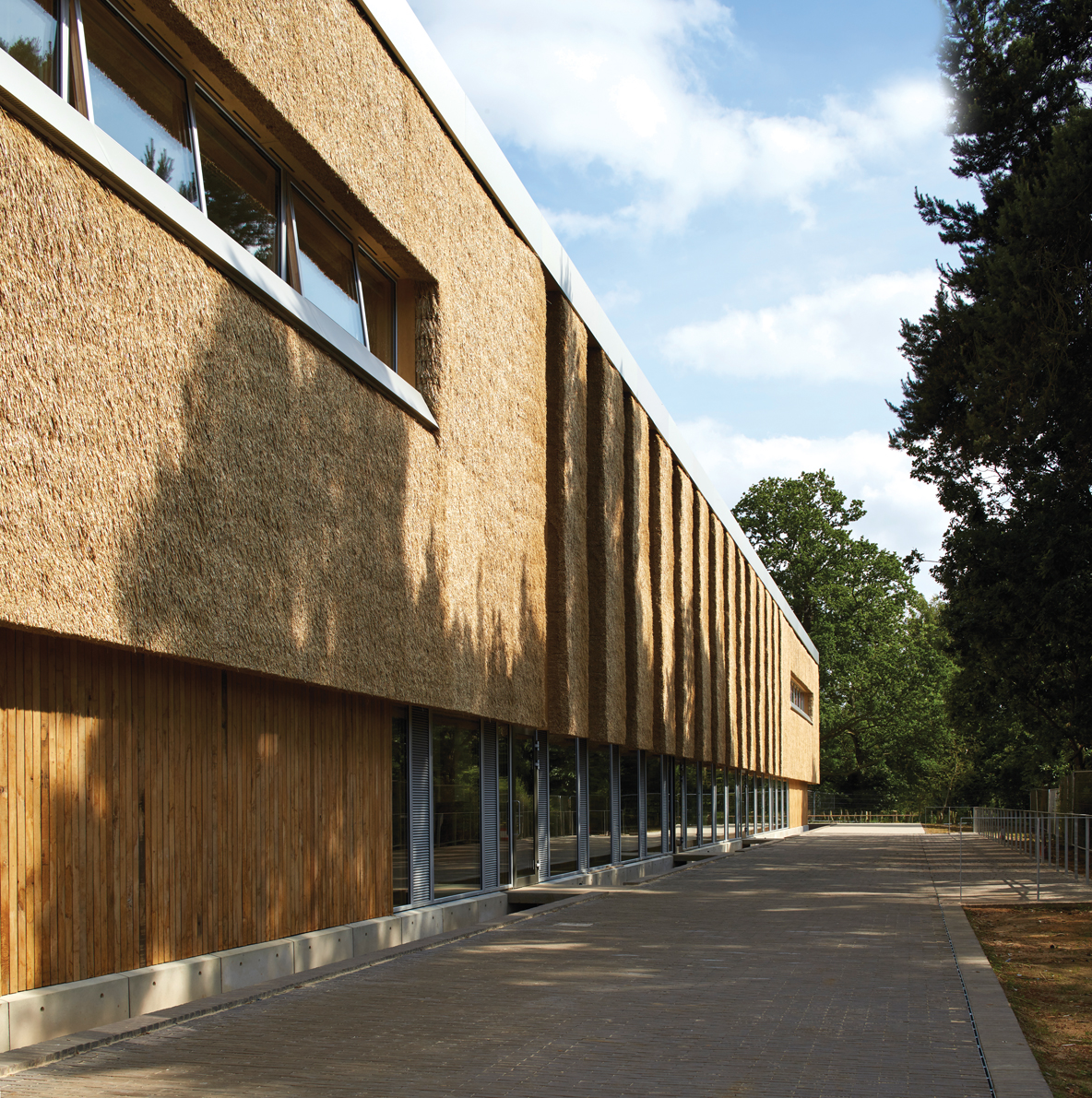 The Passivhaus Enterprise Centre, at the University of East Anglia, won the Project of the Year Commercial/Industrial at the CIBSE Building Performance Awards 2018
A desire for a more energy-efficient solution led the practice to investigate Passivhaus. 'Compliance with the ready-made Passivhaus standard pretty much guarantees that a building will perform in terms of internal comfort and energy consumption, which should be no surprise given that Passivhaus was invented in Germany 25 or so years ago, by building physicists, for exactly that reason,' he explains.
The first Passivhaus-certified scheme completed by Architype was Oak Meadow Primary School for Wolverhampton City Council. The practice had already designed several successful schools for the council, so when it won the commission for Oak Meadow, it used the opportunity to design its first Passivhaus project.
'We said to the council: "Passivhaus will give you lower running costs and improved comfort for the teachers and children,"' says Hines. 'They said: "If you can do it for the same price and within the same time, that would be fantastic, otherwise don't bother."' Architype duly rose to the challenge.
'The assumption is that a high standard like Passivhaus always costs more,' says Hines. 'My theory is that if you start a project thinking it is going to cost more, then it will; whereas with a tight, fixed budget the design is developed to deliver it to that budget.'
Architype adopted a rational and simplistic form for the school and used the savings in envelope costs to balance some of the additional costs of Passivhaus. These included enhanced thermal insulation and better- performing windows. 'We showed it was possible to deliver a Passivhaus school for a conventional school budget,' explains Hines.
The successful design of this and a second Passivhaus school – Bushbury Hill – for the same client were to prove a watershed in the way Architype approached low-energy building design. 'A lot of the things we now do in all of our projects can be traced back to these schemes, including the creation of a more compact, rationalised form to minimise external area, and simplified detailing. Details cost money regardless of whether a scheme is Passivhaus or not,' he says.
Architype's involvement with the schools did not stop with their completion: it then monitored the finished schemes. 'They delivered what we'd said they would, in terms of energy and running costs, and provided incredibly good internal comfort, which gave us the confidence to promote Passivhaus more widely.'
Monitoring also showed internal heat gains in the schools were higher than in Germany because, in the UK, different space standards mean more children are squeezed into each square metre of floor space. 'We discussed this with the Passivhaus Institute in Germany and they allowed us to tweak things slightly, so our second generation of schools had less glazing because we needed less solar gain,' explains Hines.
Internal comfort was better in the Passivhaus schools than in the Breeam-compliant schools Architype had designed previously, which were mostly ventilated naturally. 'Naturally ventilated schools rely on opening vents to bring in fresh air to keep CO2 levels down; if it's cold outside and the windows are not opened, then CO2 levels rise dramatically. With the mechanical ventilation with heat recovery (MVHR) systems used in Passivhaus, you get a constant supply of fresh air,' Hines says. 'Natural ventilation sounds lovely, but it is often just random, uncontrolled ventilation – from our monitoring, MVHR is a winner every time.'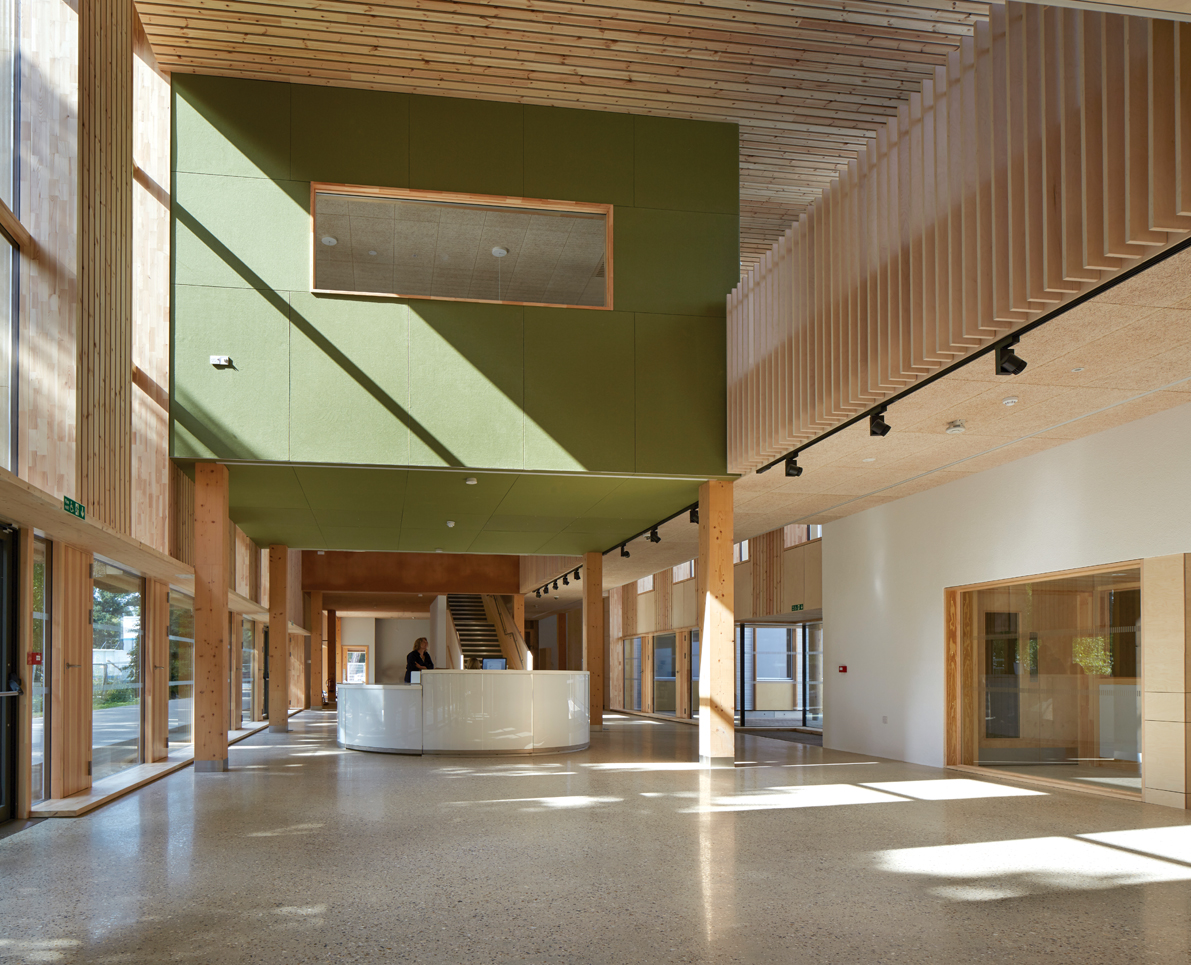 Heating energy consumption at the Enterprise Centre was less than 11KWh·m-2·per year, below the 15KWh·m-2·per year Passivhaus target
Lessons learned were incorporated into the design of Wilkinson Primary School – another CIBSE Building Performance Award-winning scheme. For this second-generation Passivhaus school for the same client, Architype developed the design with the same building services engineer, structural engineer, and landscape architect, and it used the same contractor to build the scheme as it had for the previous two Passivhaus schools. This continuity ensured the design and construction process resulted in a reduction in thermal energy demand compared to the first-generation schemes (see: A lesson in Passivhaus – award-winning Wilkinson Primary School, CIBSE Journal, March 2016).
Its success with Wolverhampton City Council led to Architype designing Passivhaus schools for other clients. The architect has also designed Passivhaus housing projects, a church, factory, archive and records store, and the University Enterprise Centre.
'Passivhaus is a one-way journey because, as an architect, if you've learned to detail a building to eliminate thermal bridges, you don't start putting them back in deliberately,' says Hines. 'I would say that every building we design, whether or not it is Passivhaus, is better because of the technical knowledge we've gained through working with Passivhaus'.
So what makes a successful Passivhaus design team?
'Passivhaus is no different from any other scheme – you need a full team working together from the very beginning, a committed client and a decent contractor,' Hines says. Passivhaus encourages close, integrated design from the outset because the building has to be designed to do the work of many of the services. 'Some M&E engineers can be the sticking point because they like all their kit and they don't like designing it out,' he says.
Unlike Breeam, it is not necessary to prove a scheme's performance in use to gain Passivhaus certification. A scheme's design and construction are Passivhaus-certified. Designers have to use PHPP, an Excel-based modelling spreadsheet, to certify that the design meets all the requirements. Construction is also monitored and evidence is supplied that the constructed scheme complies with the design intent, with certification issued accordingly.
It is a built-in quality assurance system with no requirement or need for post-occupancy feedback. 'There is enough post-occupancy monitoring to prove that it will perform as designed,' says Hines.
How important is it that a Passivhaus scheme is certified?
'It is not important, because you can design a building to meet Passivhaus standards and just because it has not been certified doesn't mean it won't perform to those standards. But the only way you can prove a scheme meets the standard is to have it certified,' Hines says.
Certification is good because, if the designers and contractor know that the scheme will be certified, then 'they know they have to comply with that standard'.
According to the Passivhaus Institute, there are currently 830 schemes in the UK that are Passivhaus-certified, but the numbers are increasing rapidly. In Brussels, Passivhaus is now the Building Regulations standard. In the UK, building to Passivhaus as the minimum is still a long way off. 'In the early days, it was us persuading people to go Passivhaus. Now the majority of clients come to us because Passivhaus is what they want,' says Hines. 'The demand for Passivhaus is client-driven at the moment, but there will come a tipping point where the legislators will make Passivhaus happen.'
The building services engineer's perspective
The Enterprise Centre at the University of East Anglia (UEA) is a Breeam Outstanding scheme and Passivhaus-certified. It has been designed to last for 100 years, and built on a brownfield site using 70% bio-based materials, many of which have been sourced locally.
It even exceeds the local planning requirement for 10% of the building's energy to be from renewables, with a 480m2 roof-mounted photovoltaic array, predicted to generate 44MWh a year. Consequently, over its lifetime, the building's embodied carbon is predicted to be one quarter that of a conventionally constructed building. Thatch cladding features on every elevation of this two-storey, E–shaped building. The 3,400m2  building's form was the result of the need to maximise the amount of daylight available internally. The top and bottom elements of the E are formed by the building's two main wings, one of which is used for teaching, the other for start-up businesses.
The façades of those wings face north and south. A mainly transparent block links them, in its centre, and one block housing a 300-seat auditorium forms the middle of the E.