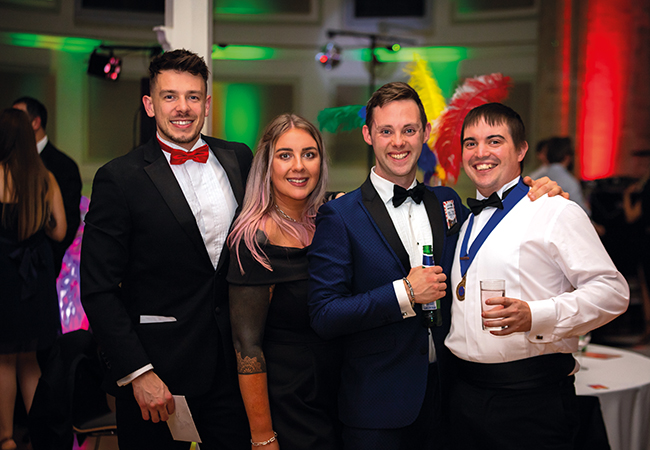 A great deal of change has taken place for everyone through the global pandemic in the past few years, and this is true of both CIBSE and the Young Engineers Network (YEN).
Initially, YEN looked to online events and focused on networking, as there was a great deal of CIBSE technical content on offer. As 'online event fatigue' set in, YEN refocused its efforts on bridging the gap for engineers coming into industry, initially targeting early career engineers who may not have been able to get site experience.
This led to an 18-month project, in collaboration with Arup and Jones Engineering, producing a video on the New Children's Hospital in Ireland, which can be accessed at bit.ly/CJDec21YEN. It is a fantastic tool providing detail into engineers' involvement in a project. The enthusiasm of those involved will help promote our field.
YEN also collaborated on a CIBSE project to generate educational outreach videos explaining building services. These provide our CIBSE and YEN volunteers involved in education a resource to help promote the industry. You can find the videos on the CIBSE YouTube channel at bit.ly/CJDec21YEN2.
CIBSE YEN also collaborated with the equivalent ASHRAE group on a joint Leadership Weekend, where YEN members had an opportunity to strengthen their leadership skills, managing up and working within a team.
David Mather, who attended the course, said: 'It was a fantastic opportunity to network with enthusiastic young engineers around the world. The need to adapt teamwork to hybrid working is critical for success going forward. The weekend left me inspired to focus on my role in team dynamics, both in person, and via online communication.'
In other news, the YEN National Ball took place in Manchester on 15 October, after a two-year break. It was great to see full tables and so many sponsors in attendance. Thank you to CIBSE North West and CIBSE North West YEN for organising and hosting the ball.
Finally, YEN has been helping its regional committees with events throughout the pandemic. I want to not only thank everyone involved in the projects above, but everyone volunteering with YEN. Without your help, CIBSE would not be where it is today.
With the YEN volunteers who have stepped up during this difficult time, the future of CIBSE is looking bright. To get involved in your region email YEN@CIBSE.org