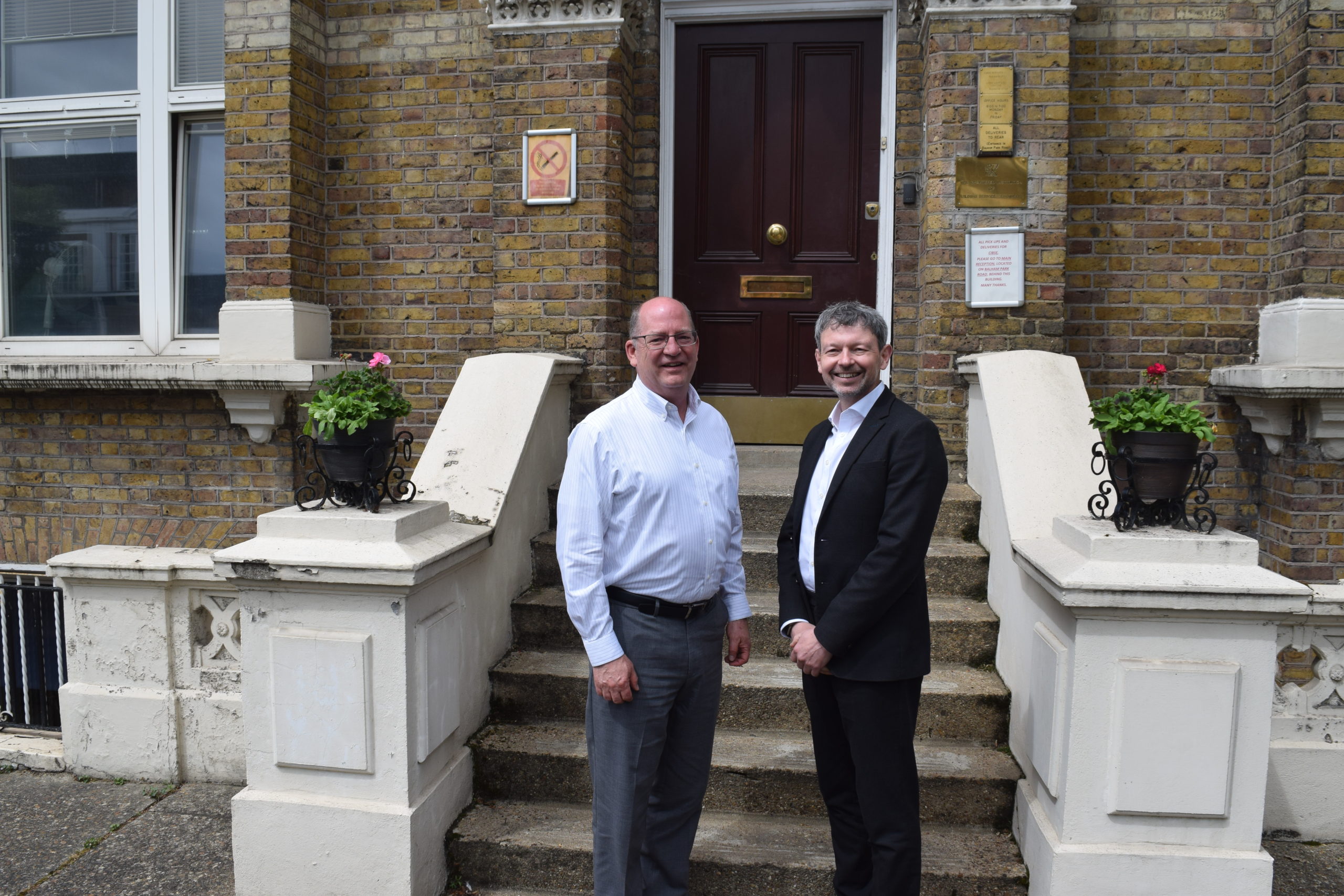 Kevin Mitchell FCIBSE, the CIBSE President, met with ASHRAE President Mick Schwedler in May, to discuss their goals for the year ahead, and how the two organisations can continue to work and support each other and their members internationally.
CIBSE and ASHRAE have a long-standing relationship and are eager to explore avenues for collaboration and mutual support.
The themes underpinning Schwedler's presidential year are 'Personal growth. Global impact. Feed the roots' – as outlined in his inaugural address. They focus on ASHRAE's role in helping people foster connections for personal and professional growth, and supporting the development of future industry professionals.
Mitchell is also committed to inspiring and supporting the next generation in solving the technical and scientific challenges of today.
He said: 'It was an absolute pleasure to welcome President Schwedler to London to discuss our numerous areas of common interest, our shared values, and our commitment to work together to further the art and science of building services engineering.'
Schwedler added: 'ASHRAE's theme of 'Feed the roots' lines up directly with President Mitchell's call to 'pay it forward'.
CIBSE and ASHRAE continue to build upon their strategic partnership, to create and deliver a collaborative roadmap that serves their respective memberships and the wider public in building a safer, more sustainable future.
Joint initiatives include working to accelerate the progression of digital technologies, virtual design, and construction to improve the resilience of buildings and health of occupants.
The two organisations uphold a reciprocal membership agreement, which has been in place since 2007.
This recognises the similarities in competence and experience requirements outlined within the membership criteria of both organisations.