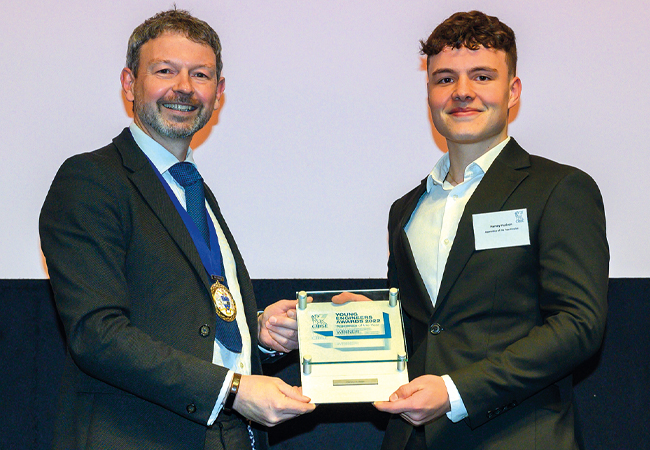 The winners of the CIBSE Young Engineers Awards (YEAs) have each written a blog to share their experience and inspire others to enter future awards.
Sana Hafsa, CIBSE ASHRAE Graduate of the Year, is currently working on sustainability guidelines for a new city in Saudi Arabia. She believes the biggest influence you can have on people is 'simply through sharing your stories, and it is through people that we can create change where needed'.
Harvey Hudson, CIBSE Apprentice of the Year Level 3-4, is working on site at the New Cross solar farm in Wolverhampton, where 15,000 panels will produce around 288 days of self-generated renewable energy. He is inspired by the positive impact that the industry has on the world, and said: 'I know that every project I work on is helping towards the UK's net zero target.' Winning the award has significantly boosted his confidence, he said.
Louis Kimber, CIBSE Apprentice of the Year Level 5-7, is working on a Passivhaus housing scheme in Cardiff, and says the greatest benefit of winning the award has been exposure to the wider business, and industry as a whole.
When asked why people should enter the YEAs, he said: 'It does not make sense not to! Even if you don't make it to the shortlist, the whole experience of presenting and answering challenging questions as part of the submission process has been invaluable.'
● Read the blogs at www.cibse.org/what-s-on/cibse-young-engineers-awards/yea-blog